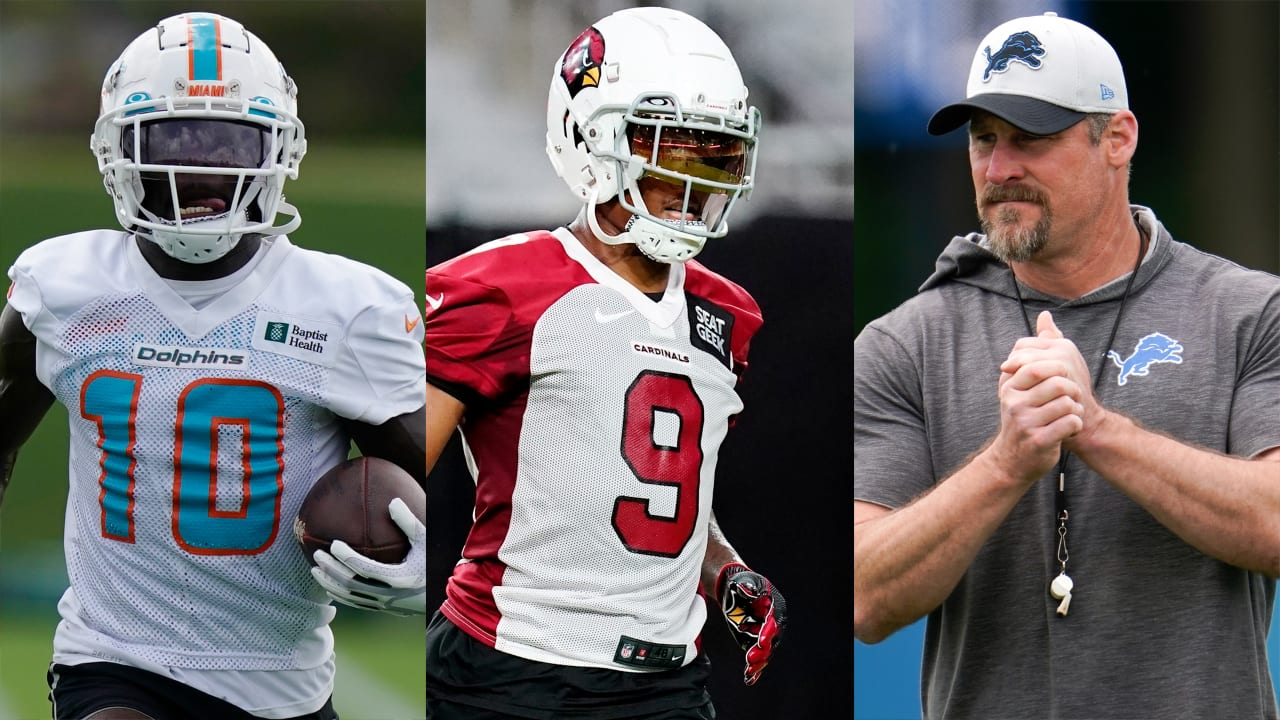 10 things we learned from 'Back Together Saturday'
5) The Cowboys could be headed for a running back account. Ezekiel Elliott hasn't produced according to his contract, and Tony continues to linger in the shadows, waiting for his next occasional chance to produce. Cowboys owner Jerry Jones knows both have value, but he's also not directing much of the change to Elliott just for the sake of it.
"Zeke has to be our feature, and he is our feature," Jones said during an interview on NFL Network. "We can present him in different ways. We all recognize what he does in the passing game because of his protective ability. Never underestimate that, especially with Zeke. Zeke takes tolls when he's there- down like a back blocker. So it's critical that we make Zeke – because he's capable of being that – really the center of what we do."
It's an interesting storyline because although Elliott carries pass protection value, Pollard has proven to be a weapon in such scenarios as a wide receiver. Pollard also showed flashes of being a running back capable of shredding a defense. It's nice to have both there, but given Elliott's high salary, it doesn't seem sustainable forever.
It would set up a year of proof for Elliott, a fullback who again topped the 1,000 yard mark last season as part of the NFL's No. 1 offense but still wasn't Pro Bowl caliber. that the Cowboys thought they were securing in 2019. The opportunity exists again for Pollard, even if the chances are not frequent. The latter should at least feel good knowing he's on the owner's radar. It's definitely on mine.
6) The Cardinals spare no effort with Isaiah Simmons. Simmons' main attribute since his Clemson days has been his bizarre athleticism, so it was no surprise to see tweets pouring out from rabid Glendale about Simmons' ability to keep up with fast receiver Andy Isabella. We know Simmons is fast. We know he can move. But what Simmons hasn't proven to the footballing world is whether he can turn that into an effective defender.
Arizona seems to have recognized this, making Simmons a hybrid role in the camp that is described with a familiar job title: star. He's not the same star as Jalen Ramsey in Los Angeles, but he's one that demands versatility. Simmons would fill the linebacker and safety position in nickel packages, able to cover wide receivers while stopping the run in the box. I see it more as a Rams Mark Barron gig than a gig that will have Simmons dropping pass coverage 50 times a game.
More importantly, the Cardinals need to get legitimate production from Simmons in Year Three. They can't afford to spend consecutive first rounds on two linebackers and fail to get a quality return on either (the other being Zaven Collins, who started just six games l last year). The league is heading into an era in which we will see more nickel and other subsets than traditional base defenses, so the safety/hybrid linebacker will only become more prevalent. Looks like Arizona is hoping Simmons can be that guy for them for a long time, starting with this camp.
7) The Bengals' road back to the Super Bowl met with a detour. Joe Burrow underwent an appendectomy on Wednesday and has no set schedule for a return to camp. Zac Taylor had no update on Burrow's status on Saturday, but said the quarterback hasn't returned to the facility since then.
The appendix is ​​essentially a useless organ, so it doesn't seem like a worrying issue. The biggest hurdle for Burrow might be recovery from surgery more than anything. Still, the timing couldn't be much worse for a quarterback entering the third year with the goal of getting his team back to the Super Bowl. The Bengals will have to do without him for now.
8) Malik Willis' adaptation from Liberty to the NFL won't happen overnight. Willis learned the intensity of the NFL spotlight before he even hit training camp, and people are not ignoring him as he takes on his first NFL practice reps. It seems his coaching staff isn't either.
Willis appeared to be slow to process and react during Saturday's camp, especially during non-contact drills (seven-on-seven) in which he held onto the ball longer than usual, by Terry McCormick of TitanInsider.com. Coach Mike Vrabel didn't hesitate to do so afterward, telling reporters they were working on Willis' timing as he adjusts to professional play.
Those looking to replace Ryan Tannehill with Willis may have to learn to be patient. It looks like it will be more of a project than quick succession, which should come as no surprise to anyone, given where the Titans selected him (the third round) in April.
9) Philadelphia is no longer waiting for Jalen Reagor to prove he was worth the first-round pick. The Eagles went out and acquired AJ Brown in the offseason to partner 2021 first-rounder DeVonta Smith, and it looks like they're not looking back to see if Reagor keeps pace.
"Yeah, we have great depth at wide receiver. He's fighting. He's fighting for a spot, and he's working with both right now," Eagles coach Nick Sirianni said of Reagor on Saturday. . "He's been hit a lot in the last two days here so he's done a good job and he's fighting for a place, he's fighting for his place back. He's worked hard in the offseason to come back in great shape. It's something we all noticed in the conditioning test, how fit Jalen (Hurts) was. Yeah, he's just fighting for a spot.
Fight for a place. I understood. This battle is going to come up against fierce competition now that Brown has a spot on the roster. Philadelphia remains high on Quez Watkins' big-play potential, while Zach Pascal has come over from the Colts to add another option for quarterback Jalen Hurts. There just aren't as many places to go these days; This is no longer your 2020 Eagles receiving corps.