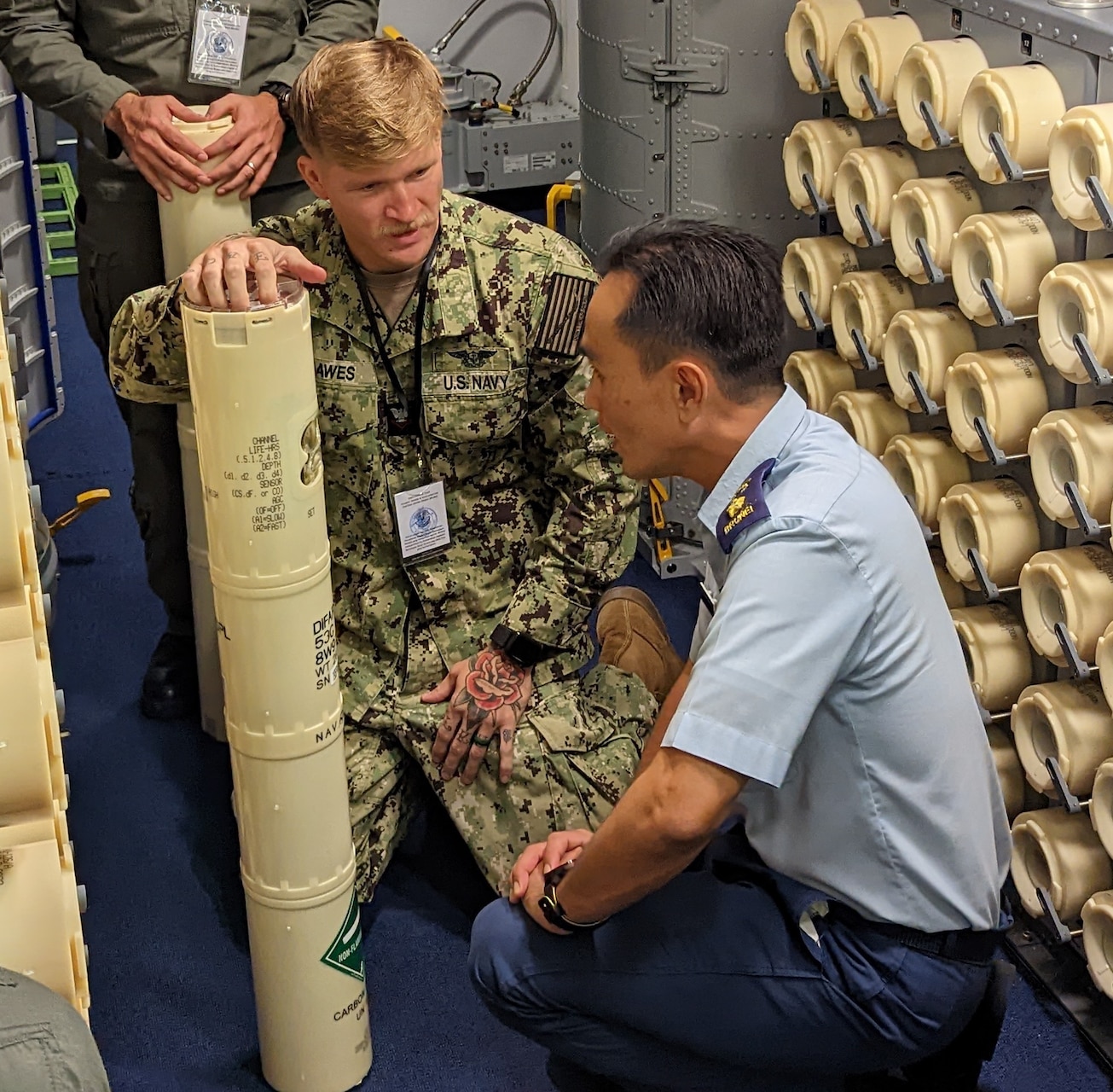 10th Patrol Squadron Continues Partnership with Brunei on Exercise CARAT > U.S. Pacific Fleet > News
Hosted by the Royal Brunei Armed Forces (RBAF), this bilateral event demonstrates the U.S. Navy's long-term interest in strengthening relationships with Association of Southeast Asian Nations partners. CARAT 2022 aims to promote regional security cooperation, maintain and strengthen maritime partnerships, and improve interoperability between participating forces.
The VP-10 aircrew and maintainers had the opportunity to plan and train with the RBAF while discussing the capabilities and roles of the P-8A Poseidon.


"I learned a lot culturally and strategically working with our RBAF counterparts," said Lt. jg Brandon Aro, CAC-9 flight officer with the detachment. "We were able to share information and tactics on different mission scenarios which strengthen our interoperability and lead to improved and standardized evolutions in the future."
For eight days, the "Red Lancers" aircrew hosted several distinguished visitors, including the Royal Brunei Air Force Operations Group Commander, Colonel Hishamuddin bin Abidin, and participated in numerous combined forces events. The "Red Lancers" demonstrated how to preflight the P-8A Poseidon aircraft, exchanged information with other subject matter experts, and toured the Charleston with members of the RBAF.
The CAC-9 concluded CARAT operations with a final follow-up exercise aimed at increasing both navies' understanding of target tracking and pursuit using surface ships and aircraft.






The "Red Lancers" are based in Jacksonville, Florida and currently operate out of Kadena Air Force Base in Okinawa, Japan. The squadron conducts maritime patrol and reconnaissance, as well as theater outreach operations, as part of a rotational deployment to the U.S. 7th Fleet area of ​​operations.