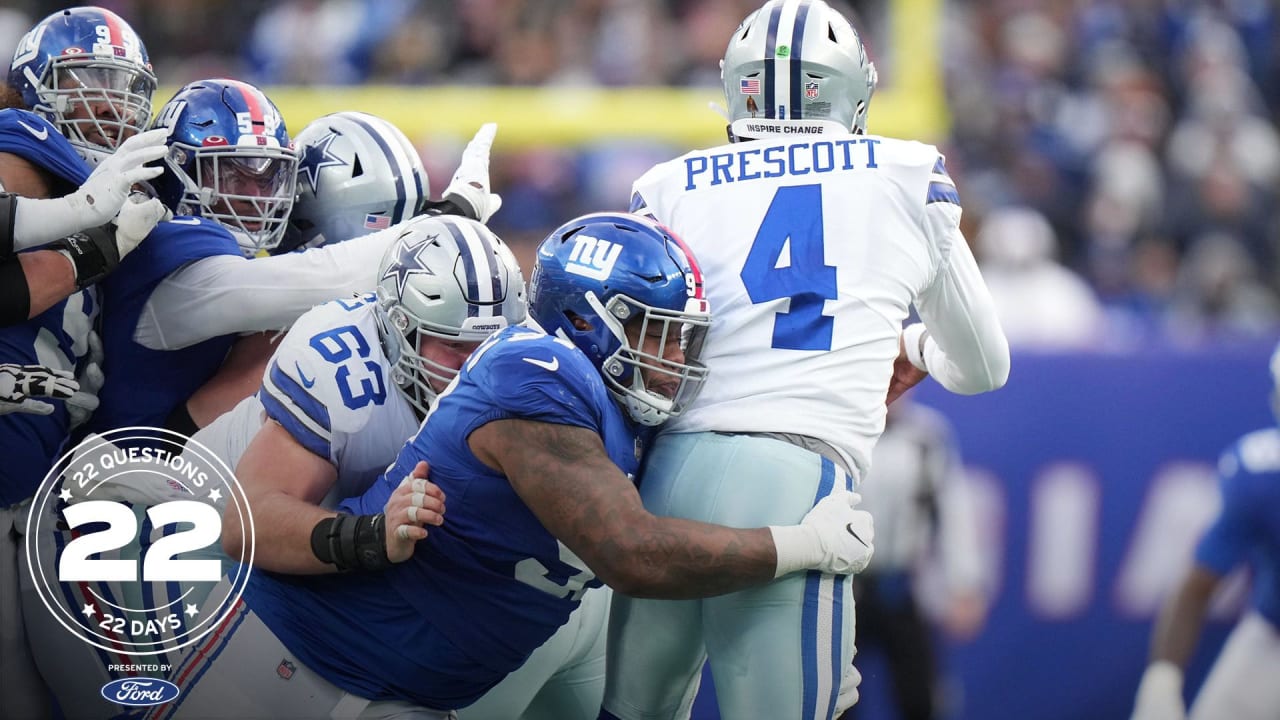 22 Questions in 22 Days: Calendar Overview
No. 12: What should fans know about the Giants schedule this year?
John Schmelk: Chances are it will be much less difficult than last year's schedule. In 2021, the Giants had to face quarterbacks outside the division like Matthew Stafford, Tom Brady, Patrick Mahomes, Derek Carr, Matt Ryan and Justin Herbert. Ryan is back on the 2022 schedule now that he's joined the Colts, but the only other top-tier quarterbacks outside of the division are Aaron Rodgers, Lamar Jackson, Ryan Tannehill and Kirk Cousins.
The Bears, Jaguars and Texans all feature sophomore quarterbacks, and those three teams all visit MetLife Stadium and account for one-third of the Giants' first nine games. The Giants visit the Seahawks, who don't have an established starter with a high-profile hit record, in those first nine weeks. The Lions are the Giants' 10th opponent and won just three games last season. From Week 2 to Week 6, the Giants will never have to set foot in another team's stadium, with their only "road" game taking place in London.
The Giants face the three teams that had the top three picks in the draft last year. Of the teams that were in the top 12 draft picks last year, the Giants will face eight.
Many of these teams have improved since last season and several could make big leaps. Last year's performance doesn't dictate the quality of these teams this season, but it's the best data we have so far. If the Giants are able to play solid, error-free and disciplined football, there should be some game-winning opportunities given the 2022 schedule.