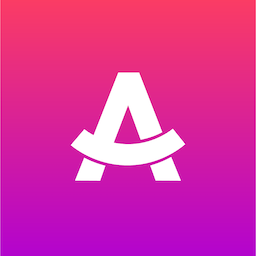 a comprehensive soft skills training program
LAS VEGAS, NV/ACCESSWIRE/October 3, 2022/ The International School of Hospitality (TISOH) is pleased to announce the release of its new soft skills training program. TISOH is known for its intensive certificate and degree programs, but the administration has created CLIMB® as a shorter-term option that employers can use to provide training in a variety of different fields, but focusing on soft skills.
CLIMB® is suitable for all professionals in the hospitality industry, an industry in which the greatest resource is skilled labor. Hospitality is a service-based industry, which means it focuses on people, interaction and communication. It is also a massive and steadily growing industry, with an estimated global market value of US$1.06 trillion by the end of 2022. While the industry understandably fell during the pandemic, it had reached a all-time high of US$1.52 trillion in 2019.
In this industry, consumers expect a certain level of service, which can only be achieved by trained personnel implementing the appropriate soft skills, which studies show can be difficult and time-consuming to teach. Understanding this has been key to the administration of TISOH in creating this new program. Soft skills are all skills that are not technical in nature. These affect how work is done, rather than how much work is done.
Studies on soft skills indicate that key skills center around communication, leadership, critical thinking, positive attitude, teamwork, and a positive work ethic. Hospitality industry professionals must develop empathy and the ability to listen and respond effectively to customers.
Hard or technical skills are learned differently than soft skills, which are more interpersonal in nature. Each learner may interpret the material differently; therefore, a consistent program of learning soft skills according to each company's mission statement is important. CLIMB® fills the current void, as there is a need for this education in the hospitality industry. CLIMB® is an extensive library of self-paced online learning programs designed by and for hospitality professionals.
CLIMB® eLearning is accessible on all connected devices and is designed to be convenient, as well as encompassing an in-depth learning curriculum. Harnessing a range of learning artifacts, targeted programming delivers interactive content that enhances learner understanding and engagement.
CLIMB® users can choose to take 60-minute lessons individually or as a five-lesson skill set. The skill sets include: customer service, communication, essential management, people management and restaurant management. Additionally, users can choose to take a core series of 10 courses to guide and increase the skill level of those at the associate, supervisor, or manager levels.
Key program highlights of the CLIMB® e-learning system include: professional industry developers, 60-minute lessons, ability to learn from anywhere, 100% accessible on mobile, tablet or computer, the ability to start and resume as needed, low cost, CEU records as documentation of learning and a summary of learning for each class.
The entire program is accredited by ACCET, the Accreditation Council for Continuing Education and Training. TISOH is an accredited member of ACCET, a national institutional accrediting agency recognized by the U.S. Department of Education, is also listed on the Accredited Institutions of Post-Secondary Education (AIPE) website of the American Council on Education and the Council on Higher Education Accreditation (CHEA), which are widely used by government agencies, military services, businesses and professional organizations to identify credible education and training organizations regarding acceptance of CEU credits and establishing tuition reimbursement policies.
For employers, CLIMB® offers instant, turnkey hospitality training. CLIMB® offers both value and a wide range of options for learners. Users have full control over their learning experience, while managers maintain supervisory control of their subscribed learners.
"Companies need a relevant and affordable turnkey learning solution. Hospitality professionals want training that is meaningful, applicable and suited to their schedules. This is where CLIMB® excels." said Marcus M. Lam, Director of Admissions and Recruitment for TISOH.
In addition to CLIMB®, TISOH offers practical training and quality short-term career development programs in hospitality. TISOH's small classes and online courses include concierge, conference management and event planning, catering, exhibition and trade show management, hospitality management and supervision, resource hospitality, hospitality marketing and sales, hotel operations, and wedding coordination and design. Graduating graduates, trained by working experts in the field, enjoy an 85% job placement rate (pre-pandemic). TISOH is an academic partner of the American Hotel & Lodging Educational Institute and is accredited by the Accrediting Council for Continuing Education and Training.
The International School of Hospitality (TISOH) is a unique school developed to provide quality, practical, short-term continuing education and professional development programs that enable participants to apply their learning for personal growth, advancement and career development in the hospitality industry.
Website:https://tisoh.edu/
Phone: 702-947-7200
E-mail: [email protected]
CLIMB®:https://hospitalityclimb.com/
THE SOURCE: The international hotel school