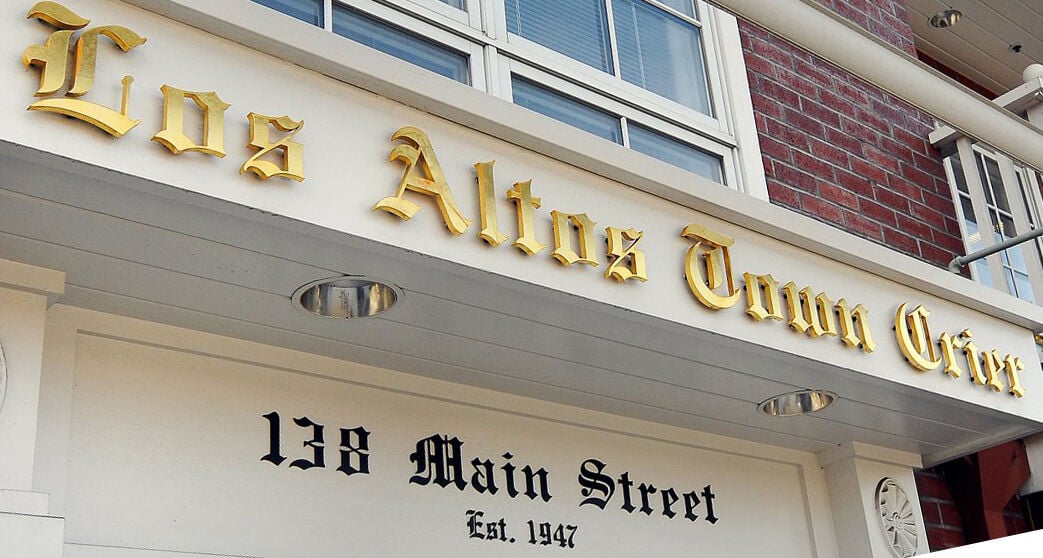 Community Files: Food Drive, Wreaths Across America | Community
Scouts organize a food drive on Saturday
Scouts BSA Troop 30 has scheduled a 10 a.m. to 2 p.m. canned food drive on Saturday in the Lucky Supermarket parking lot at 2175 Grant Road, Los Altos.
Local residents can drop off canned food, which Scouts will deliver to Hope's Corner, a Mountain View nonprofit that serves nutritious meals and provides hot showers to homeless, low-income and vulnerable people.
For more information on Troop 30, visit Troopwebhost.org/Troop30LosAltos.
DAR Helps Wreaths Across America
The Los Altos Chapter of the National Society of the Girls of the American Revolution is participating in the Wreaths Across America program to honor deceased American veterans.
Members are accepting wreath sponsorships for $ 15 each until the end of November. The wreaths will be delivered to Gate of Heaven Cemetery in Los Altos and laid at the graves of veterans on December 18.
Local residents can choose to purchase a wreath for a Veteran buried at Gate of Heaven and / or purchase a wreath for a specific Veteran buried in another cemetery covered by the National Program.
To sponsor a wreath, visit wreaths across America.org / CA0653P.
For more information, call Melanie Ercoli at (650) 996-8691 or email [email protected]
The museum brings back to life "Catch the Spirit"
As COVID restrictions lift, the Los Altos History Museum is expected to relaunch its "Catch the Spirit" event from noon to 4 p.m. on November 17.
The event will feature gift shopping, homemade candy, and live music, with required masks inside and music rotating outward.
Two shops, one in the J. Gilbert Smith House and the other in the museum, will offer a range of gift items.
Songs by members of the Schola Cantorum Silicon Valley choir are scheduled in the museum's courtyard at 1:30 p.m. For the safety of visitors and the choir, singers will wear masks.
Visitors can tour the artisan-style Smith House, decorated for a 1930s Christmas, browse an orchard art exhibit in the Upper Gallery, and enjoy refreshments on the porch and in the museum.
Museum officials encourage attendees to bring in donations of gift cards and non-perishable foods, wrapped or boxed for the Community Service Agency. A barrel will be located in the hall.
Free entry.
The Los Altos History Museum is located at 51 S. San Antonio Road.
For more information on the event, visit losaltoshistory.org/CatchTheSpirit2021.
Resilient Los Altos organizes courses
Resilient Los Altos, an initiative sponsored by the Los Altos Mountain View Community Foundation to strengthen emergency preparedness in the community, has developed several new training classes.
The first two focus on preparing neighborhoods to cope with the consequences of an emergency or natural disaster.
• The Block Action Team Leader training, for potential or current BAT leaders, is scheduled for 6:30 pm on November 17th or December 2nd. The training will allow participants to organize and prepare the BAT in their neighborhood in case of emergency.
• How to complete a preliminary safety assessment, scheduled for 7:30 pm on November 17 or December 2, will help participants communicate to authorities any damage and injury in the neighborhood following an emergency.
To register and for more information, send an email to ré[email protected]
"Hear the Holidays" contest underway
Pacific Hearing Service has launched "Hear for the Holidays", a competition for a free pair of hearing aids and access to hearing care.
To participate, residents nominate someone they believe deserves to be heard better.
The deadline to enter is November 30, with the winner announced shortly thereafter. The winner will come to the clinic for a complete hearing assessment and a personalized fit of their new hearing aids.
"With so many people facing a difficult situation this year, 'Hear for the Holidays' is a great opportunity for us to help someone in our community who would not otherwise feel able to invest in hearing treatment." said Deborah Clark, audiologist. and co-owner of Pacific Hearing Service.
In operation since 1977, Pacific Hearing Service has offices in downtown Los Altos and Menlo Park.
For the nomination form and more information, visit pacifichearingservice.com.
The dance festival celebrates its 10th anniversary
The Lively Foundation is expected to celebrate the 10th anniversary of its International Dance Festival @ Silicon Valley. The full day of dance for this year's festival is set for Saturday via Zoom.
Founded in 2012, the festival has offered classes in a wide variety of styles, including African, classical Chinese, salsa, samba, waltz, tango, ballet, and Mexican folklorico.
The artist-teachers and the styles they will teach: Etta Walton, line dancing; Annie Wilson, jazz; Megan Ivey Rohrbacher, physical comedy; and Audreyanne Delgado Covarrubias, Pilates tap and mat.
For the class schedule, to register and for more information, visit living foundation.org/wordpress.