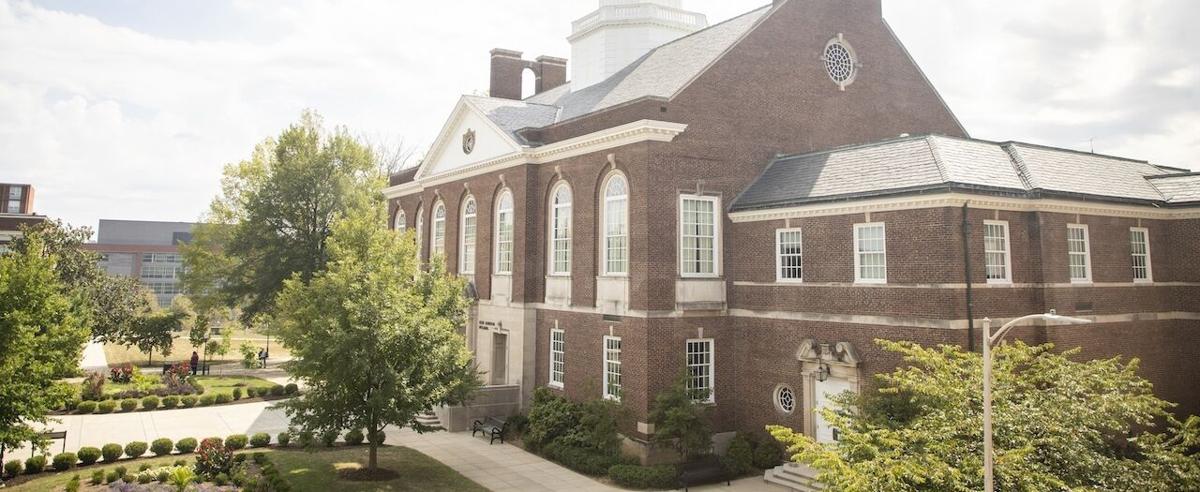 EKU Board of Directors Meets, Renames Olympic Training Center and Discusses 'Strategic Plan' | New
The Eastern Kentucky University Board of Trustees met for the second time in the 2021-22 academic year and passed a motion authorizing the President to approve the acquisition of 300 acres adjacent to Meadowbrook Farm Thursday September 23.
Athletics Director Matt Roan opened the meeting by reading the resolution to rename the EKU Olympic Sports Training Center in honor of Rick Erdmann. Erdmann was an EKU cross-country and track coach for 39 years, and under his leadership, the EKU men's and women's team won 54 Valley Conference cross-country titles. Ohio and 14 outdoor track and field titles. The resolution was passed overwhelmingly and the groundbreaking ceremony for the name change is scheduled for reunion weekend on October 2.
The home opener on September 18, according to Roan, had a record number of game attendance since 2014, with 4,246 students in attendance. Likewise, the women's football game against the University of Kentucky also saw a record attendance with 1,070 people.
Roan went on to discuss the "21 for 21" campaign implemented this year. The plan, designed to improve school spirit and game safety, includes pop-up vaccination clinics; post-game fireworks; a transparent bag policy; a new team introduction; and the renovation of the Roy Kidd Stadium, which consists of new turf and new lights for the stadium. According to Roan, these changes to the stadium were an investment in the fan experience.
"Roy Kidd Stadium looked as good, in my opinion, as it ever did last Saturday night," Roan said.
Roan discussed the new implementation of Name, Image, and Likeness (NIL) policies for athletes at EKU. According to Roan, no athlete will be found in violation of NCAA policy as long as they comply with Kentucky law.
However, all students are required to inform EKU of any transactions they enter into through the NOCAP compliance and reporting tool. Roan said, "Students are required to let us know before entering into a sponsorship agreement; who they work with, what will be the parameters of this agreement.
EKU athletics is also experiencing an increase in self-generated support. According to Roan, the 12-month period, which ended on August 31, was the best 12-month cash total reported in the program's history. Football revenue is up 36.6% from 2019 and 24.7% from 2020, while actual ticket sales are up 10.9% and 12.2%.
EKU also severed its relationship with college sports marketing company Learfield IMG College. The change, according to Roan, was the best decision for the college. Roan said, "We felt we could do this (marketing) better internally."
Shawn Hamilton, a former IMG employee, took the job at EKU.
Currently, 88% of all EKU athletes have received one or more COVID-19 vaccines. Roan said, "COVID-19 has not gone away for us in athletics. We continue to deal with it, we continue to follow NCAA resocialization guidelines."
Students and athletes are still required to wear face coverings indoors, but there are no capacity restrictions in place for any sporting event.
Following Roan's presentation, Vice President for Student Life Dannie Moore and Senior Vice President for Student Success Tanlee Wasson presented on student life and enrollment. Wasson said EKU has seen a record first-year enrollment, with a 10% increase in class size in 2025. Overall, the university has seen a 12% increase in first-year enrollments. students, with a 20% increase in enrollments in the EKU service region. The under-represented populations at EKU also grew by 4.6%.
The number of students living on EKU's campus has also increased significantly, with more than 3,800 students living on campus. The dorms have returned to full capacity and nearly 70% of freshmen have chosen to live on campus. Regarding the move in, Wasson said, "We were delighted to see students in all of our spaces. "
Moore took a deeper dive into student life this year. 2,500 students participated in Big E Welcome and related events, including Powell Palooza. Moore said, "College should be fun and we want to provide this experience for these students."
The university plans to continue these exciting events for students throughout the year, including performances by T-Pain, Pete Davidson and JP Saxe as well as seasonal events.
EKU President David McFaddin presented a strategic plan for the university until 2030. According to McFaddin, the plan is designed to ensure that students reach their full potential.
McFaddin said: "EKU is the school of opportunities that everyone belongs to.".
Strategic priorities include the goals of knowledge, innovation and transformation to ultimately improve the university. According to McFaddin, these pillars are essential for growth. "Knowledge is at the center of EKU's commitment to serve as a school of opportunity… Innovative thinking and bold action will uplift and differentiate EKU," he said.
McFaddin went on to say he was excited to see the future of the university, given last year and the pandemic. He said the start of the fall 2021 semester was "one of the best starts to a semester we've seen."
Vice President of Finance and Administration Barry Poynter followed McFaddin with the preliminary budget report. According to Poynter, actual education and general revenue for the 2020-2021 school year was $ 216.2 million, while expenses were $ 214.2 million. EKU's ancillary budget suffered a loss of $ 822,296. However, EKU's 2020-21 budget was positive at $ 1.153 million.
The Adams Tennis Center, Campus Recreation, WEKU Public Radio, White Hall, and the Center for the Arts all suffered a loss of revenue in the year 2020-21.
At present, education revenue and general revenue through the end of August is approximately $ 3.1 million. According to Poynter, this increase stems from both the increase in tuition fees and the allocation of funds.
After the break, the board moved on to additional reports. The first presentation was the President of the Senate Report by Richard Crosby, President of the Senate Faculty. Crosby has brought the Senate and Executive Committee meetings back online due to concerns over COVID-19. Crosby and the Senate are also collecting responses to a survey and EKU's COVID-19 protocol. President McFaddin's current and ongoing assessment, Crosby said, ends Oct. 9.
After Crosby, Caelin Scott presented the staff council report. Scott said the board has changed its bylaws over the past year to increase membership and that elections will be held again in November to fill the remaining positions. The board is hosting the annual breakfast with the university president again, scheduled for October. SGA President Jenna Grace Smith also made a presentation, discussing the election of eight new Senators as well as the importance of social media to the organization.
McFaddin presented again, reiterating the importance of the strategic plan. He said that despite the university's growth, EKU is still struggling with retention rates. According to the president, EKU must now focus on recruitment, retention and graduation. He also discussed the nearly 16 corporate education partnerships that EKU has acquired that have enabled adult learners to acquire education at reduced rates. Once again, he also discussed COVID-19 and the increase in the number of cases. He said: "As COVID spreads in the community, yes we have COVID on campus–we manage that.
McFaddin concluded by discussing the search for college deans on the EKU campus. The university is currently looking for four deans and hopes that these positions will be filled by January.
All the proposed action points were approved by the board of directors.
After a closed-door session, Regent Reeves proposed to approve the President's power to approve the acquisition of 300 acres adjacent to Meadowbrook Farm, with the purchase price not exceeding $ 2.5 million. The motion was seconded by Long with a unanimous recorded vote.
The next Board of Regents meeting is scheduled for December 9, 2021 at 10 a.m.