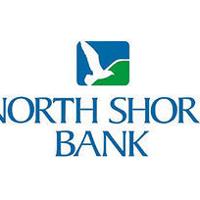 entrepreneur Racine awarded with free training program by the North Shore Bank | Money
RACINE – Phone repair business owner Racine was one of 11 black entrepreneurs in Wisconsin awarded with a free training program from the North Shore Bank.
Anthony Ratellis, owner of Tek Help, LLC in Racine, along with the other grantees, will be equipped with the knowledge, tools and support he needs to start or grow his business through a program called "The Learning Community".
The North Shore Bank is partnering with The Lonely Entrepreneur, a nonprofit that empowers current and future black entrepreneurs, for the program.
"We are delighted to support these deserving entrepreneurs as they continue on their journey to create and grow their businesses. In addition to the learning community, entrepreneurs will receive a dedicated North Shore Bank Commercial Banker who will assist them every step of the way, "said Margaret Capper, Senior Vice President of Commercial Lending at North Shore Bank.
The learning community offers 24/7 community access to other entrepreneurs, group coaching with experts, 350 learning modules, hundreds of models needed for business growth, hundreds of vendor reviews and discounts, according to the release.
They will also have a dedicated commercial banker at the North Shore Bank to answer questions and offer solutions to help grow their businesses.
The other awarded entrepreneurs are:
Get the latest local business news for FREE delivered to your inbox every week.