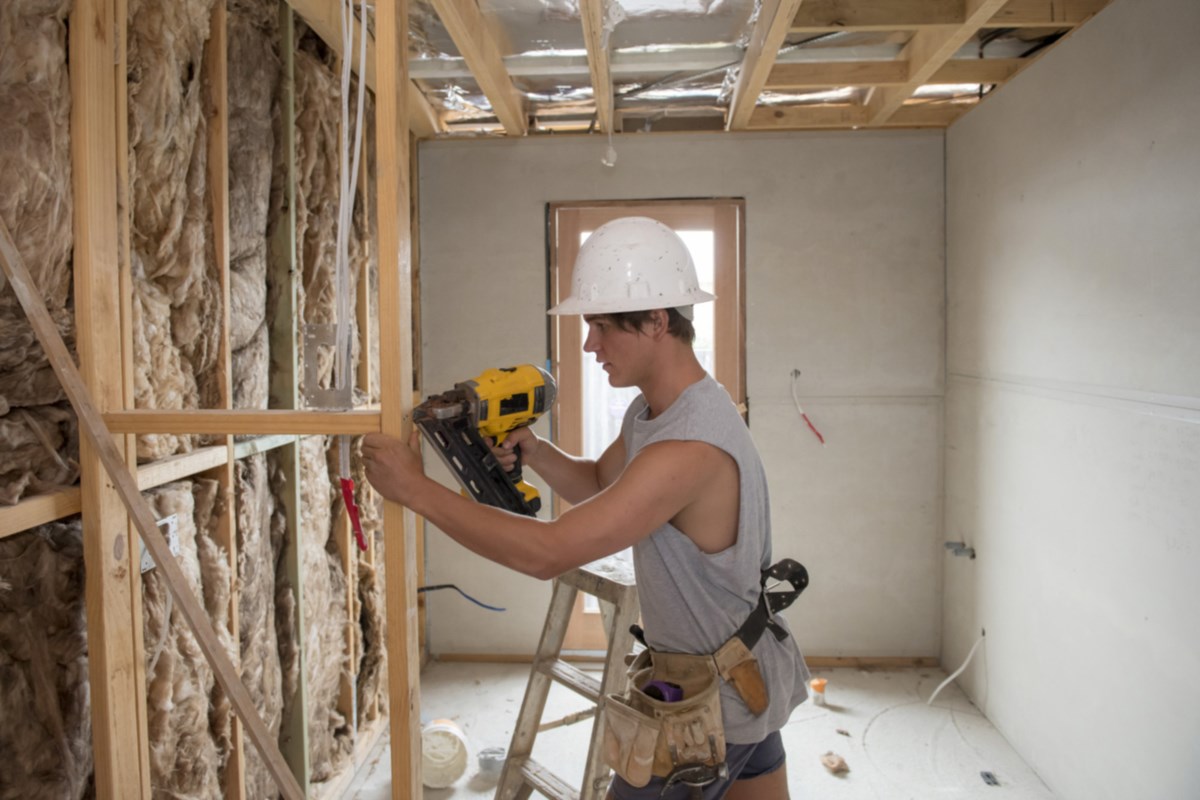 Four-month TradeWorx program aims to tackle homelessness
The construction training program for women and men aged 18-29 begins January 17; Information session scheduled for December 17
PRESS RELEASE
COMMUNITY BUILDERS
*************************
Community Builders is pleased to announce that admission is underway for its upcoming 16-week paid training program, which has been generously supported by The Home Depot Canada Foundation's TradeWorx program.
TradeWorx was launched on September 27 of this year and is a new targeted investment to tackle youth homelessness by creating opportunities for vocational education and training in skilled trades.
With its initial investment of $ 1 million, approximately 100 young Canadians who have experienced homelessness or barriers to employment will receive the training and social support they need to work in the skilled trades.
Community Builders' Construction Training Program (CTP) begins January 17, 2022 and is a paid 16-week program for women and men ages 18-29 who have barriers to employment who understand but do not limit, a criminal record, minority group membership, past drug / alcohol abuse and a history of long-term unemployment.
The CTP is designed as pre-employment training and aims to equip its participants with the tools they need to be successful in a career in the trades throughout their lives. Trainees acquire job preparation skills, life skills and most importantly, real on-the-job construction training in a supportive and supervised environment.
Joe was an intern who graduated from the program earlier this year and now works full time as a general laborer.
"Before Community Builders, I had a hard time finding accommodation and getting back on my feet. I was living on the streets with no shelter so I wanted to get into the construction intern program to get some experience in the trades, learn new things and try to improve, "he said.
Community Builders co-founder and CEO Brandon Day reports that he enjoys seeing men and women gain a confidence they didn't have prior to participating in the program.
"A lot of people who join our construction internship program don't have the support or opportunities that most of us appreciate, but when they have the opportunity and they join our community, it gives them a sense of belonging and encourages them to move forward. They are starting to dream about what their future might look like with their new skills and their supportive community behind them, "Day said.
During the program, interns will receive a personal case manager who will work with them to create an individualized employment plan and pathways that will lead them to successful careers in the trades of their choice.
The case manager can also help identify them and support them through any barriers that might hinder their training or employment, such as transportation, mental health, housing or food security.
Anyone interested in knowing more about their involvement in the Construction Internship Program is invited to register for the December 17th information session by going to bit.ly/CBinfosession2021 or they can access the application form directly at bit.ly/CTP_application.
*************************