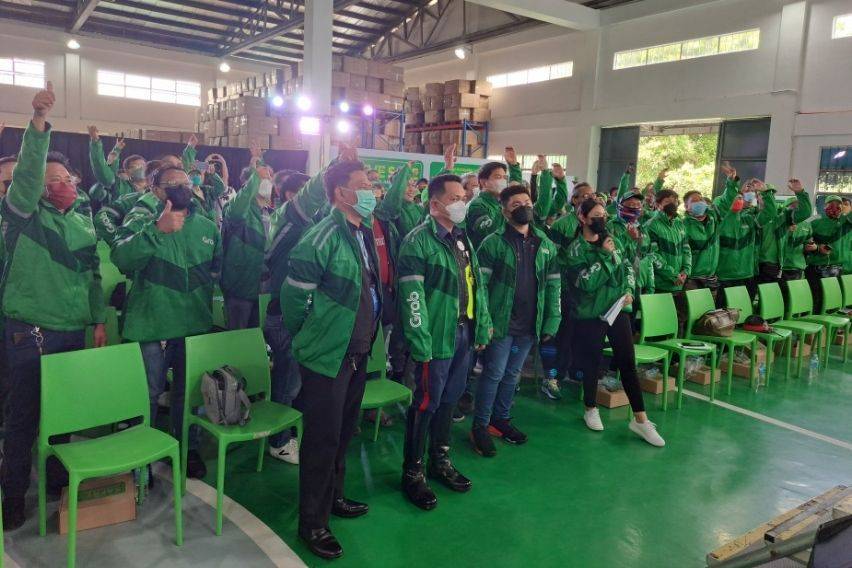 Grab PH launches road safety training program for drivers and delivery partners
MANILA: Grab Philippines launched its first Ka-Grab Safety Ambassador training camp yesterday, at the recently opened Grab Driver Training Center in Marikina City.
KEY POINTS TO REMEMBER
How many drivers and delivery partners attended the first Ka-Grab Safety Ambassador Boot Camp?
Some 150 drivers and delivery partners participated in the first Ka-Grab Safety Ambassador boot camp.
What benefits will Ka-Grab Safety Ambassador Boot Camp participants receive?
Participants will receive a one-year HMO/health insurance, a monthly budget for community safety trainings, a Grab Premium gear kit, and training certification.
In partnership with road safety experts and government agencies such as the Metropolitan Manila Development Authority (MMDA), the Highway Patrol Group (HPG) and the Land Transportation Office (LTO), the Ka-Grab Safety Ambassador Boot Camp offers training to 150 Grab drivers and delivery partners.
Camp program participants will receive road safety training and exclusive benefits. Training sessions include tactical skills training for delivery partners, LTO hands-on testing, and theory training sessions simulating various traffic conditions. Drivers and delivery partners also participated in a comprehensive one-day training with road safety experts and were certified as road safety ambassadors.
In addition to the Ka-Grab Safety Ambassador Boot Camp, drivers and delivery partners have exclusive access to other specialized road safety education and training programs, such as the Ka-Grab Kamustahan Road Safety Webinars which address fundamental road safety topics, including road safety and defensive driving, transport rules and regulations, and proper behavior and attitude on the road; and Ka-Grab Henyo quizzes that offer exciting prizes such as laptops, tablets, gas and grocery vouchers.
In a statement, Wayne Jacinto, Driver Operations Manager for Grab Philippines, said, "Being on the road is central to Grab's daily operations, and we are optimistic that through various road safety education programs, we empower our drivers and delivery partners to be road safety guardians within their communities while continuing to strengthen our ongoing advocacy for safer and more efficient use of our traffic lanes.
Photo by Hazel Nicole Carreon
Also read: Hella, Grab partner for COVID-19 vax initiatives among drivers and riders