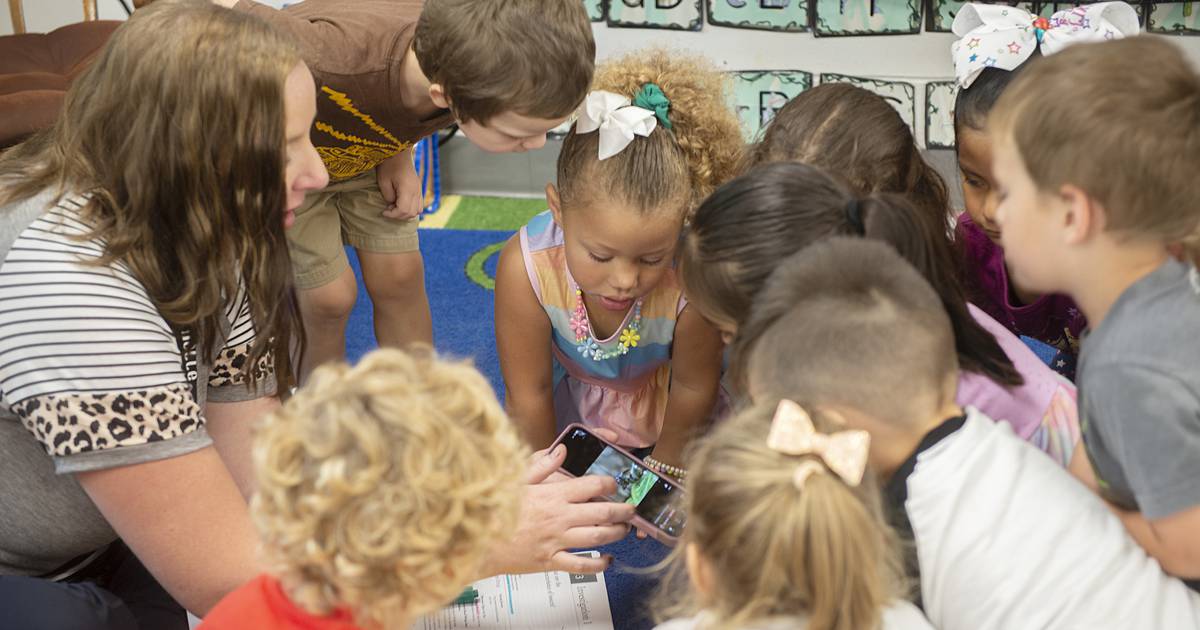 Hard work earns Rock Falls Preschool a gold star – Shaw Local
ROCK FALLS – Riverdale Preschool Center has set out to improve its early learning environment.
The hard work of the school staff was validated when its program was notified that it had been awarded the Gold Circle for Quality by ExceleRate Illinois and the Illinois State Board of Education.
"Being recognized for our work and efforts has been extremely rewarding and makes us proud to be able to help many children get a good start in their educational experience," said Janelle Dykstra, preschool teacher at Riverdale.
Programs are graded by degree: from obtaining a license to achieving increasing levels of compliance, which are then graded bronze, silver, and gold.
According to Rock Falls Elementary School District 13 Superintendent Dan Arickx, Riverdale teachers, staff, and administration have stuck with the improvement plan even during the past two school years' COVID-19 mitigation measures.
Principal Chelese Palmer explained how the district has persisted, making incremental improvements a daily priority.
"Not only are all staff dedicated to achieving the high standards of ExceleRate Illinois, but we embrace their goal of engaging families and facilitating student growth," Palmer said.
Building family and community partnerships are two of the hallmarks of the Golden Circle. In all, 15 criteria must be met, including implementing learning materials that meet the Illinois Early Learning Guidelines and the Illinois Early Learning and Development Standards.
One of the first things the district did was update its curriculum. Palmer said the new learning plan develops students' intellectual, physical, social and emotional abilities.
Gold Circle also evaluates the school's effectiveness in identifying and obtaining assistance for students with disabilities or who may need developmental assistance. The most recent data from the Illinois report card shows that 23% of Riverdale students receive individualized education programs, called IEPs.
The program also needed to provide additional training for its teachers and staff.
The Riverdale team engaged in professional development that helped them identify opportunities for improvement and skill enhancement, Arickx said.
The final component was to establish targeted outreach services to help families.
Assembling school documentation for ExceleRate Illinois was a team effort, Dykstra said.
"Preparing for a status assessment is extremely stressful and time-consuming, on top of already difficult work," she said.
According to the Illinois Bulletin, Riverdale has an enrollment of 125 students, approximately 67% of whom are designated as low-income.
Riverdale's Preschool for All program runs two sessions, one in the morning and one in the afternoon, serving students ages 3-5.
For more information about the school, contact Palmer at [email protected] or 815-625-5280.