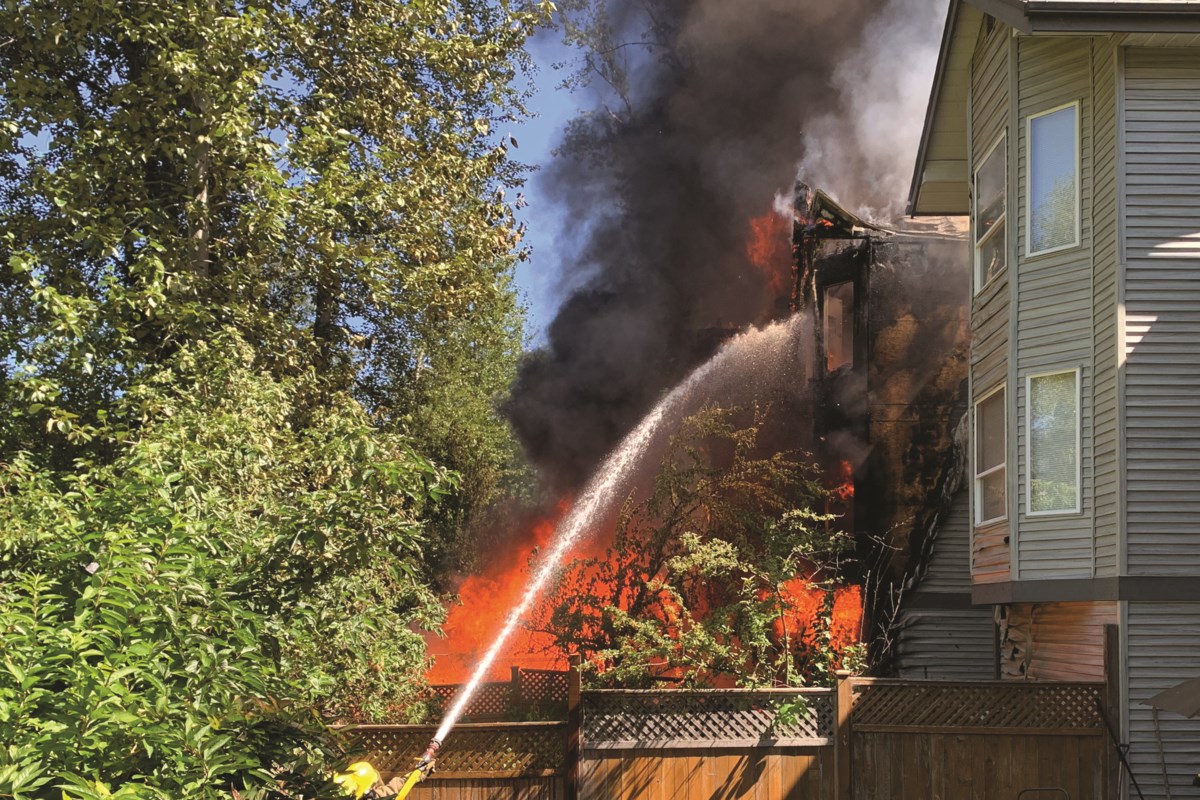 How COVID-19 impacted the Pemberton Fire Department
Pemberton Fire Rescue witnessed 348 incidents in 2020, down significantly from the 459 they witnessed in 2019.
The drop in numbers was "due to COVID-19," according to Pemberton Fire Rescue's annual report, which was presented at the regular Pemberton Village Council meeting on July 13.
Of the 348 calls, 111 were for medical care, or 32% of all calls. This figure was also down from 2019, when 51% of calls were for medical help.
Fires accounted for 26% of the department's call volume with 91 calls in total.
Fire and Rescue members spent a total of 355.5 hours responding to calls, which is also down from 2019 when they spent 452.25 hours on incidents.
The COVID-19 pandemic also affected Pemberton Fire and Rescue in several other ways – it meant members couldn't engage with the community as much as they normally would and it threw a few curveballs in the schedule training.
"Pemberton Fire Rescue took part in the Halloween fireworks and organized a Santa Claus tour of the city over Christmas," the report said. "[But] the pandemic has considerably reduced our involvement in the community. "
Prior to March 11, 2020, members attended weekly training sessions, but these were suspended for two months due to the pandemic. Training resumed in June with a modified program consisting of four training sessions per week with only four to six members present each, in order to comply with COVID-19 safety regulations.
Despite the drastic drop in calls in 2020, and the two-month gap in the training schedule, training hours fell from 195.5 hours in 2019 to 296 hours in 2020.
This was due to "an increase in the time spent on the training program by the chief and deputy chief, as it was essential that the training requirements set out by the province continue to be met while ensuring compliance with public health orders. . , "according to the report.
Fire Chief Robert Grossman said, "So these volunteer overtime hours are being done while maintaining full-time jobs, as well as family and other commitments.
"The dedication and commitment that each member of Pemberton Fire Rescue gives to service as well as to the community is greatly appreciated, and residents should be proud of the commitment of these members. "
Grossman also took the time to highlight some of the department's 2020 award winners, including Paul Quinlan who was honored as' Firefighter of the Year 'and' Outstanding Firefighter of the Year for highest involvement in incidents and to training "; Lloyd Niceforo who won "Most Improved Firefighter of the Year"; and Mike Zgud who won the "Rookie of the Year" award.
Over the past two years, Pemberton Fire Rescue has also bid farewell to two longtime members: Jason Pospisil retired in 2019 after 17 years of service and Kyle Bubbs retired in 2020 after 18 years of service.
During the same period, the department had a major promotion with Cameron Adams promoted to the position of full-time deputy chief for training and fire prevention.