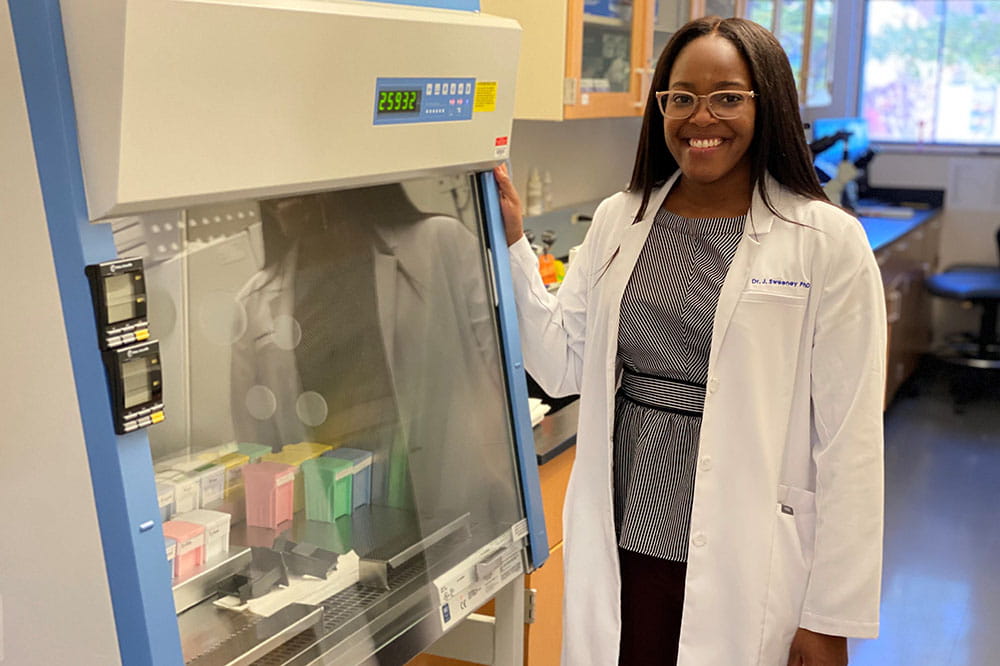 MUSC-SCSU Biodeposit Collaborative Project Expands, Aims to Improve Cancer Care and Access to Underserved Communities | MUSK
Janae Sweeney, Ph.D., surprises herself every day.
She would never have thought she would be a cancer researcher, let alone director of bioreference at South Carolina State University (SCSU) in collaboration with the MUSC Hollings Cancer Center. But life as she knew it changed 10 years ago when her mother was diagnosed with colon cancer.
"As soon as my mom was diagnosed with cancer, cancer was exactly what I was," Sweeney said. "I wanted to understand it. I wanted to go to school to become an oncologist because research was not of interest to me at that time. But once I walked into a lab, I realized how much I loved the unknown of researching and discovering new things every day.
Sweeney took this passion for cancer research and ran with it – first becoming an assistant professor of biology at SCSU, then assuming her current role as director of the SCSU biodepot.
The biodepot, which is funded by a U54 Partnerships to Advance Cancer Health Equity award from the National Cancer Institute, is a joint effort between SCSU and Hollings that began in 2017 with the goal of developing research aimed at reducing disparities in cancer. in South Carolina. Marvella E. Ford, Ph.D., and Judith D. Salley, Ph.D., lead the NCI U54 program, titled "South Carolina Cancer Disparities Research Center (SC CADRE)".
Sweeney said the biodepot is helping people in his own community while helping them advance their research interests. "I would love to find different treatment strategies that don't just involve chemotherapy that could benefit patients without all of the negative side effects. "
Initially, researchers at the biodepot studied breast and prostate cancer, but now plan to expand their efforts to include colorectal cancer. Researchers at the biodepot aim to reach patients of diverse racial and ethnic backgrounds from medically underserved communities. The aim is to use the samples collected in the biodepot to advance cancer research conducted by MUSC and SCSU and ultimately to develop new and improved cancer therapies to improve general patient care.
"It's important for researchers to have access to these tissue samples to understand why black men and women tend to have worse overall cancer outcomes than whites. It also brings us into medically underserved communities to figure out what we can do to bypass and prevent later stage cancer diagnoses, "Sweeney said. "Often black men and women have worse outcomes because they don't have access to care, education and testing. We need to change that. "
Steven Carroll, MD, Ph.D., who is director of the Hollings Cancer Center Biorepository and Tissue Analysis Shared Resource and the SC FRAMEWORK Biorepository Shared Resource, said expanding cancer research and improving cancer care cancer are a win-win solution. As the only NCI-designated cancer center in South Carolina, Carroll said Hollings has a responsibility to everyone.
"The medical community serves everyone in South Carolina, at least in theory. In practice, this has not always been the case. At Hollings, we're trying to correct that and make sure that minorities and underserved communities are included in cancer research and clinical trials, "he said.
Hollings first launched their tissue bank in 2004. Carroll said they wanted to focus on cancers that were common and that disproportionately affected minorities and underserved communities. The best way to do this was to bring cancer care and research directly to communities affected by health disparities.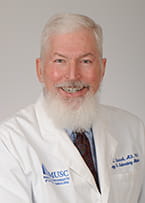 Carroll said the newly acquired MUSC regional hospitals across the state will help them reach new patients who live in rural and medically underserved communities. The researchers plan to work with MUSC Health Florence medical center to collect samples from patients with certain types of cancer to expand what is possible in bio-depot research.
"We have hired someone who will speak to cancer patients at our regional hospitals who are about to undergo surgery and explain to them the importance of this research," said Carroll. "Then we ask them if they would be willing to donate some of their tumor tissue to enter this biodeposit where it can be used for future research aimed at improving cancer care. "
By collecting samples from medically underserved communities, Carroll said researchers hope to better understand the biology of cancer in these patients. The biodepot streamlines the process for providing samples to researchers who want to reduce health disparities and improve cancer outcomes.
"For this project to work, we need to show these patients that there will be benefits that will come back to them," he said. "A big part of this is using these samples to conduct clinical trials that have a specific impact on these medically underserved communities to save more lives and reduce the burden of cancer. "
Ford, associate director of Population Science and Cancer Disparities at Hollings, said the NCI U54 SC FRAMEWORK award also encourages more people of color to enter cancer research. "SCSU investigators now have access to a wide range of samples from a diverse population," said Ford. "This access will provide SCSU researchers with samples to analyze in order to establish primary data for their own grant proposals, allowing them to apply for peer-reviewed funding to become independent researchers in the future."
Sweeney said having more diversity behind the science would help regain the trust of some in the black community. "I think these patients will be more confident if they see researchers and doctors who look like them and realize it's not them against the world."
Carroll said he also hopes the biodepot project will create a more inclusive environment for cancer research. "We want to focus on educating and training the next generation of cancer researchers, but more specifically cancer researchers interested in studying these underserved populations. We believe this partnership will help achieve that, and it's something everyone should be excited about. "