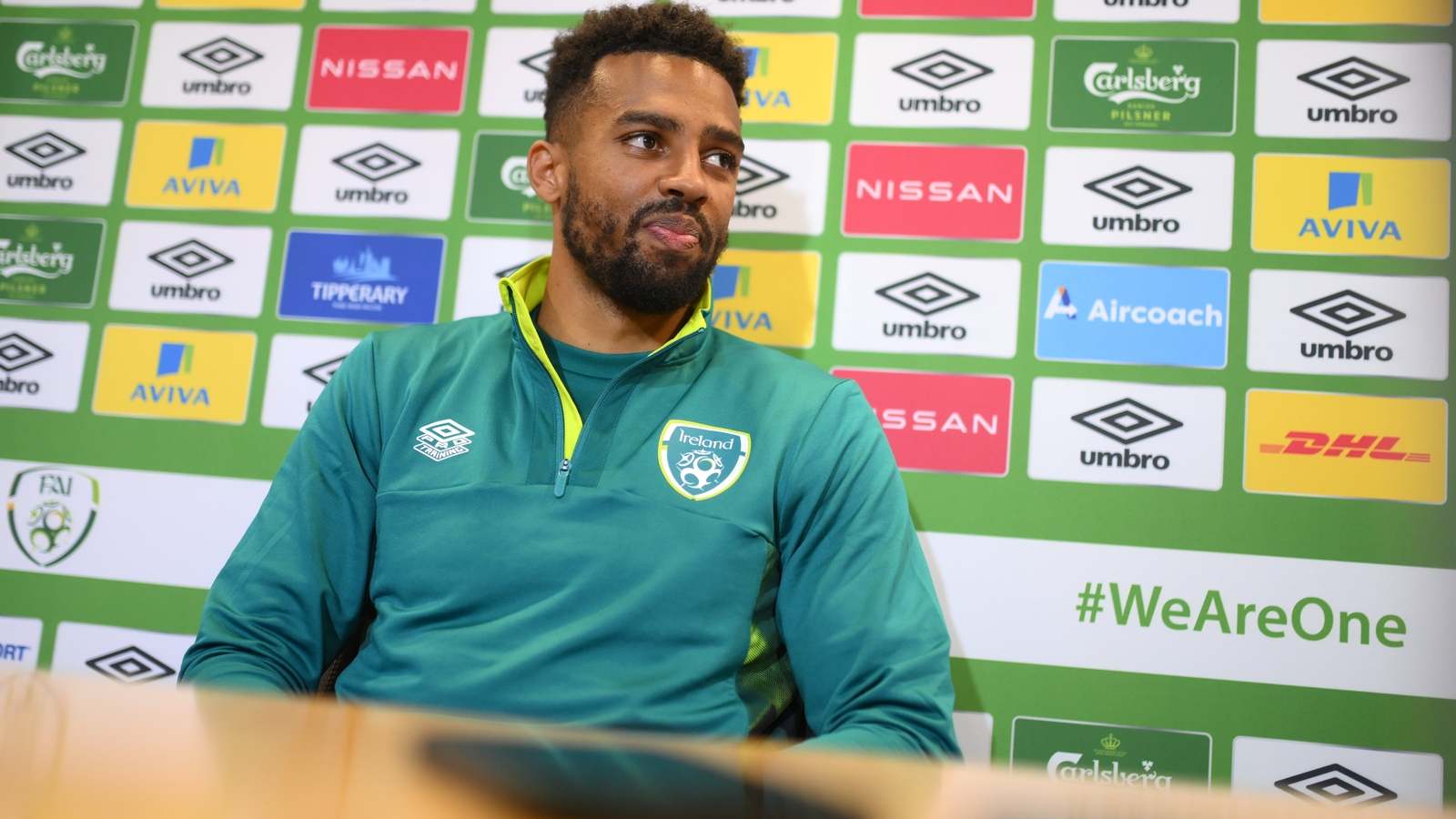 No Fulham, no shouting – Cyrus craned his neck for Swans
"It was the best of times, it was the worst of times." The tale of two cities certainly rings true for the season just completed by Irish international Cyrus Christie.
The City of London and Fulham Football Club are where the versatile defender began his journey ahead of the 2021-22 season, but for some reason he soon began a solo run, isolated from his teammates, left to train alone and deemed surplus. requirements even before a ball has been kicked.
Manager Marco Silva made it clear to the player that he was not in his plans, saying he had five right-backs in his squad and the Irish defender had essentially been sent to Coventry.
Not a return to the Midlands club where Christie spent four seasons from 2010 to 2014, but rather the activity of ostracism, with the player not even allowed to enter the training ground when anyone else was here.
"It was tough, the first six months," said Christie, reflecting on her final days at the Craven Cottage club.
"Sometimes I was not allowed to go to the training ground when there was someone. I was going to train alone most of the time.
"I was playing out of position, in midfield as a central defensive midfielder under him (Marco Silva). It was very different. He had a lot of players to choose from.
"The manager made a decision. This is football. I didn't cry about it. I just carried on. I came every day with a smile on my face and waited for my opportunity. "
Despite interest from the Continent, the opportunity eventually came in the form of a loan deal with fellow Championship club Swansea as Christie moved west to Wales in January to see the rest of the season under the management of former Scotland international Russell Martin.
A move to exhaust the final months of his contract with Fulham, perhaps, but in the event it turned out to be a perfect fit, with Christie becoming a mainstay in the team until the end of the season.
"I understood [opportunity] in Swansea, says Christie. I think I took it with both hands. I went there and showed people what I was capable of.
"I recorded good numbers, probably the best of my career. In 22 games I had three goals, five or six assists. It was a good season. I didn't want it to end.
"The first half of the season was a big contrast to the second half. My time there is over. I can't wait to see what the future holds."
Christie officially becomes a free agent on July 1 and thanks to the form he has shown at Swansea, he will be able to choose from a range of offers already in discussion.
A move abroad remains an option for the player with new life, and it will be the right decision for his football career and for his family.
But for now, he is focused solely on Ireland for the four Nations League games, starting with Armenia on Saturday.
"It's great to be back with the guys," said Christie. "I can't wait to put on the shirt if the manager chooses me. There are a lot of games, so I'm sure I can go. Everyone wants to win all these games, we want to do well and we want to be in head of the group.
"I'm up against good competition in The Doc (Matt Doherty) and Seamus (Coleman) and even the young Festy (Ebosele) who's coming through now, so there's a lot of good players in the wing-back positions. But I can play in a variety of positions which I hope holds me in good stead.
"I'm delighted to be here, I've had a good season, I'm here now and I want to be able to go out and help the team as much as possible."
Another interesting aspect of the move to Swansea was that it allowed Christie to play alongside fellow Irish international Michael Obafemi.
Like Christie, the former Southampton striker was in fine form throughout the second half of the season and was rewarded with a recall to the international setup.
"I don't know how he was for the first six months, but he picked up, he was scoring goals, he was a threat," said Christie when asked about his Swansea team-mate.
"Besides that, he's also a lovely lad. He's a fun character and he scores goals. He's so quick and he's a threat. I'm sure when he steps onto that pitch, everyone world will see what it is capable of.
"There is obviously more to his game than rhythm. He's a good finisher. When he gets on the ball and turns the defense, it can be scary. He has pace, he can dribble the ball, he can pass people and he gets into the right positions.
"He might not be in the game often, but when he is and plays on that back shoulder of defense he can get in there and score goals, and that's what you need as an attacker.
"Their job is to finish the chances they have. If you provide it to him, I'm sure he'll put them away."
Listen to the RTÉ Soccer podcast on Apple podcast, Spotify or wherever you get your podcasts.