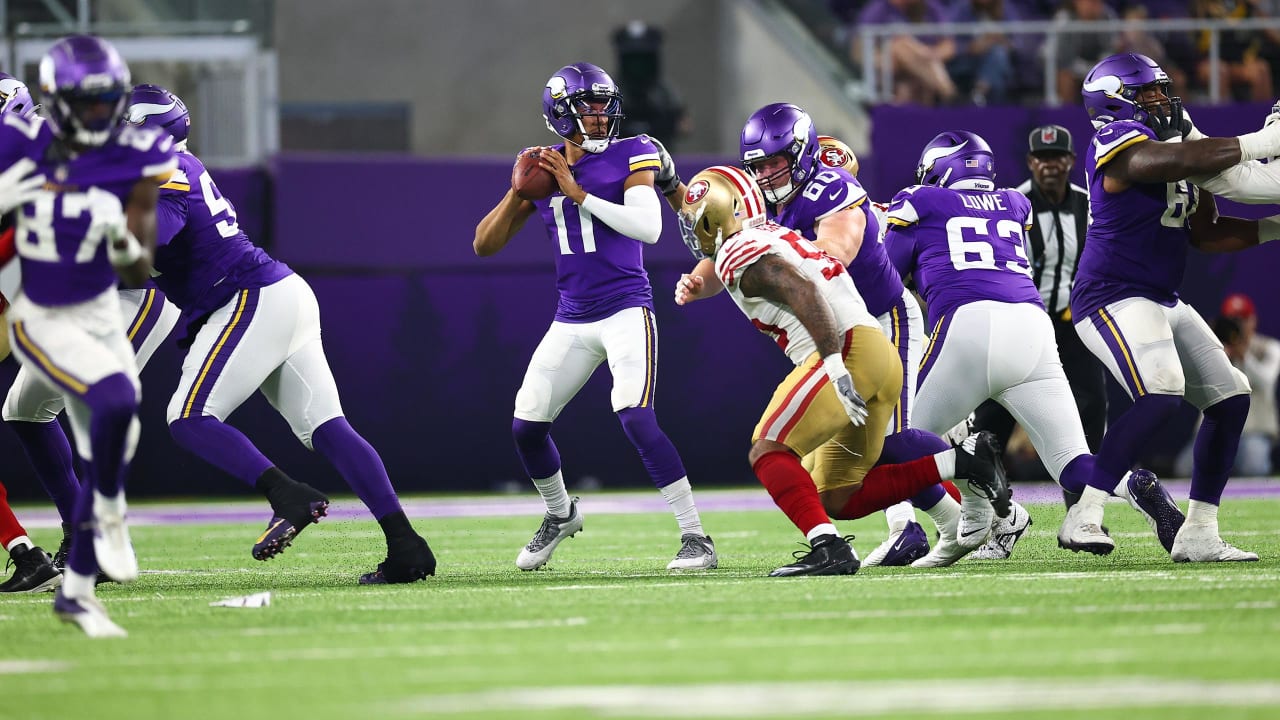 O'Connell plans a scrum against the Vikings; Irv Smith, Jr. returns
Running back Ty Chandler, linebackers Chazz Surratt and Blake Lynch, guard Jesse Davis, receiver Dan Chisena, outside linebacker Janarius Robinson and defensive lineman Harrison Phillips did not participate.
O'Connell said Phillips worked his way through a "real minor injury" in his ankle last week to practice against the 49ers.
"I give him a lot of credit for that," O'Connell said. "He's really day-to-day, he just wears these guys out getting treatment and trying to get back in there and do all of his reps."
Safety Lewis Cine received treatment on Monday which led to another question for O'Connell.
"All good. Like I said, Lew played some real snaps the other night, 48 hours, we're actually less than 48 hours away from that game," O'Connell said. "Lew did some really good things in the game. He just got a little bruise or whatever Tyler [Williams] and Uria [Myrie] call him. I'm not worried about Lew at all."
Receiver Blake Proehl and linebacker Ryan Connelly remain on the physically unable to perform list.
Quarterback Nick Mullens, who was acquired in a trade with Las Vegas on Monday morning, had not arrived at the Twin Cities Orthopedics Performance Center. The trade for Mullens is pending medical review.
"We'll kind of see where he is when he gets here," O'Connell said. "Obviously [he's] just released a game itself very recently. We're obviously going to give him a physical and start meeting with him and kind of seeing where he's at.
"I haven't determined the actual playing time of anyone on our roster yet," O'Connell added. "We have a pretty solid plan in place, but as we have many times, whatever I may have thought coming into training camp, we made adjustments every week. We have a plan laid out, but it's still adaptable to what is best for each player."