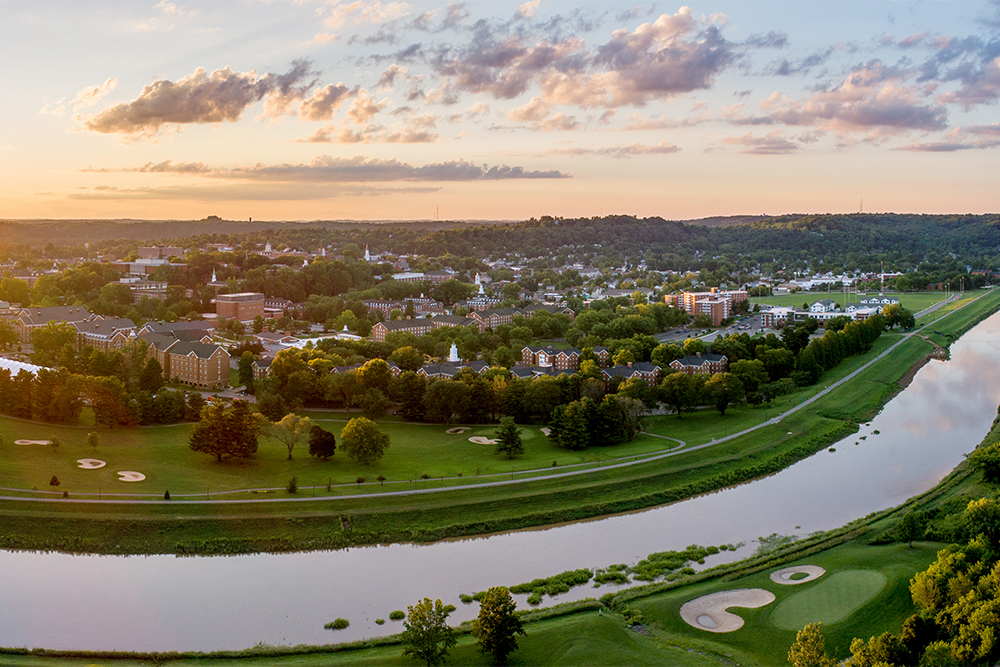 Ohio University received the ARC's INSPIRE Initiative Award to help provide job training and support to people recovering from substance use disorder
Ohio University has received $ 500,000 from the Appalachian Regional Commission (ARC) through Investments Supporting Partnerships In Recovery Ecosystems (INSPIRE), to create a series of pathways through which people in recovery will gain general and technical skills, develop entrepreneurial capacities and obtain and maintain meaningful employment through engagement in three makerspaces in partnership with stakeholders in the local recovery system ecosystem.
It is one of 17 projects receiving more than $ 5.5 million in Investment Supporting Partnerships in Recovery Ecosystems (INSPIRE), an ARC initiative to tackle the crisis of related disorders. to substance use (SUD) in the Appalachians through projects that create or expand a recovery ecosystem leading to labor market entry or re-entry.
OHIO and its partners, Hocking College, Rural Action, Passion Works Studio, Perry Behavioral Health Choices, Columbus Idea Foundry and Burley Clay Products, will work with the three makerspaces in Athens and Perry counties, providing training on the environments conducive to the recovery of makerspaces and companies in their respective networks, and work with each makerspace to develop a plan to attract more people in takeovers to their sites. Additional on-site services will also be offered, including access to art therapy, peer support specialists and community health workers. In addition, a community-based recovery organization that is being established in Southeast Ohio will be supported in its development.
"We are very happy and honored to receive this award," said Rick Hodges, director of the OHIO Alliance for Population Health. "We saw this funding as an opportunity to continue building on what we have already built with the previous funding and we would like to continue advancing this project in the future. We hope that this award can help move the project forward and demonstrate the impact of this type of work on the region, continuing to support this project in the longer term.
Tracy Plouck, Clinical Assistant Professor at the College of Health Sciences and Professions (CHSP) of the OHIO and a key member of the OHIO Alliance for Population Health, will act as Project Director.
"Providing health services and helping our local communities is at the heart of everything we do," said Acting Dean of CHSP, Dr John McCarthy. "It is certain that the direct and indirect effects of the recovery efforts offered by this grant will have a positive impact on the lives of countless people in our region for years to come. "
OHIO's George Voinovich School of Leadership and Public Service will also play a pivotal role in this effort by training and providing technical assistance to makerspaces and other business gateways through the LIGHTS regional innovation network. Additionally, the Voinovich School's social enterprise ecosystem will offer consultations to individual participants interested in entrepreneurial opportunities.
"Creating entrepreneurial opportunities that can lead to meaningful employment is integral to the health of individuals and the economy of our region," said Dr Mark Weinberg, Dean of the Voinovich School of Leadership and Public Service. "We thank the Appalachian Regional Commission for funding this project and for allowing the OHIO to help further strengthen the support and economic support resources in our region. "
About 40 other companies and other organizations in Athens and Perry counties will also be engaged in training and light technical assistance related to supporting an employment environment conducive to the recovery, and at least 85 people in recovery will receive entrepreneurial technical assistance and / or makerspace training. , as well as professional and rehabilitation supports.
"The substance use disorder crisis is not just a health and family issue, it is a workforce issue. The devastating effects of this crisis are also having severe economic repercussions, preventing many working-age Appalachians from participating in the workforce and contributing to the region's economic growth, "said ARC Federal Co-Chair Gayle Manchin . "With the CRA's INSPIRE initiative, we are starting to change that. INSPIRE projects focus on creating work environments conducive to recovery, providing support to people in recovery and their employers, and training people to meet the demand in growing professions. When we help recovering individuals succeed, our communities succeed.
INSPIRE Fellows will support the continuum from recovery to employment in seven Appalachian states by training and certifying recovery specialists, building cross-sectoral community recovery partnerships, expanding peer recovery support networks, launching work recovery programs with a full range of coordinated programs. support services, and more.
INSPIRE builds on the work and recommendations developed by the ARC Addiction Advisory Council (SAAC) to address the disproportionate impact drug addiction continues to have on the region's workforce through compared to the rest of the country.