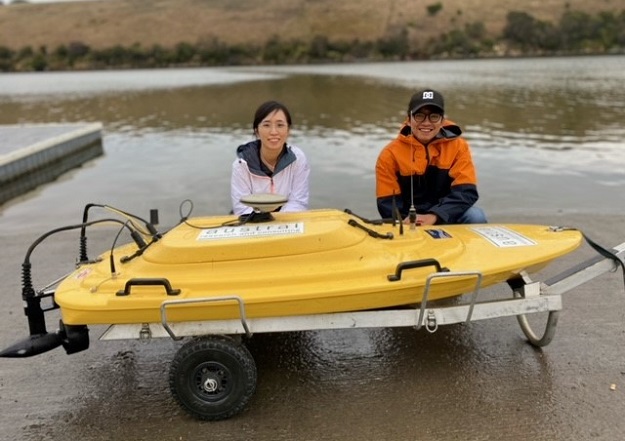 Opening of registrations for the hydrographic training program
FFollowing the success of the 2021 deliveries of the S-5B Hydrographic Surveyor and S-8B Nautical Cartographers courses, IIC Academy has announced that registration is open for the 2022 deliveries of the programs.
Both courses are recognized by the International Board on Standards of Competence for Hydrographic Surveyors and Nautical Cartographers (IBSC).
"The lack of publicly available hydrographic and cartographic training in our region has long been a limiting factor for potential students and a frustration for employers trying to find capable and qualified individuals to meet the growing demand for services" , said David Crossman, managing director Australasia. for IIC Technologies.
The S-5B Hydrographic Surveyors program will again be offered in partnership with Deakin University. The course will start on September 22 and will include 13 weeks of theoretical training and 7 weeks of practical work and assessment.
For this delivery, IIC and Deakin have partnered with O2 METOCEAN to allow the practical components to be executed at O2's facilities in Fremantle, allowing easier access for students in Western Australia.
If interest is strong enough, another practice round will be considered, for delivery to Deakin's Warrnambool campus in Victoria.
The S-8B Nautical Mapper Program will be delivered as a 22-week worldwide delivery, maximizing online learning methods and also commencing September 22. This course will provide students with the theoretical and practical knowledge and skills necessary to undertake the production of nautical charts.
Those interested in participating in the programs should email [email protected] or [email protected]. Full program details can be found at http://iicacademy.com.
Stay up to date by getting stories like this delivered to your inbox.
Sign up to receive our free weekly Spatial Source newsletter.