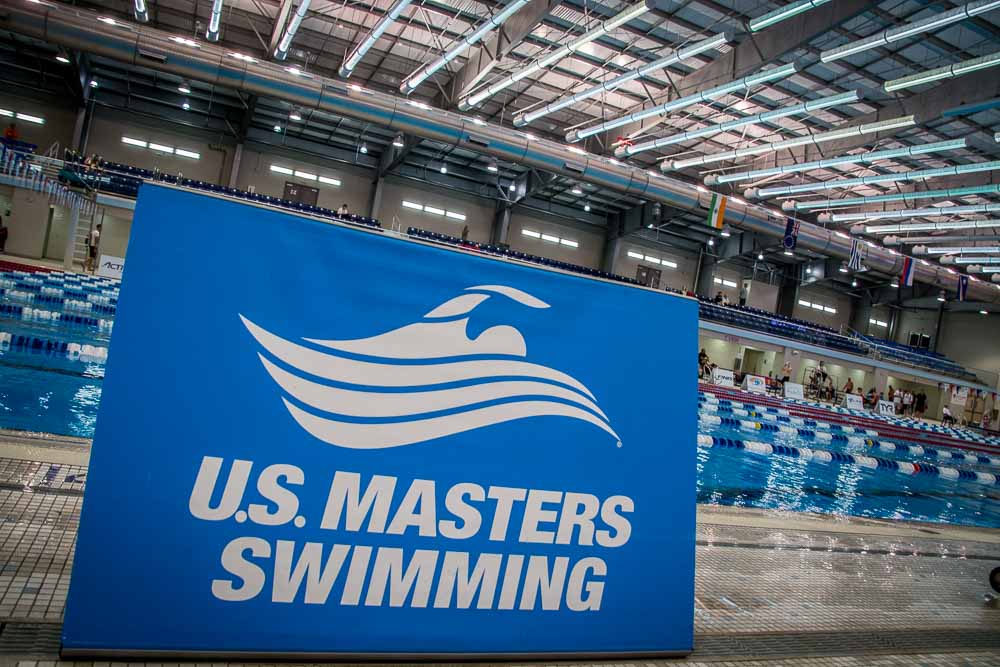 Recap of the 3rd day of the 2021 long course national championships: the national champions share their training advice for 100 freestyle
The 100 freestyle is a tough race that requires swimmers to have top notch sprinting abilities but also a level of endurance if they are to have a good time.
To help you perfect your 100 freestyle, here are tips from two swimmers who won national championships in this event on Saturday, day three of the US National Masters Long Course Swimming Championships at the SPIRE Institute in Geneva, Ohio.
Always swim fast during workouts
Melanie Thomas, member of the Novaquatics Masters, knows a lot about fast swimming. She was part of the U.S. team's 4×100 freestyle relay that won gold at the 1996 Atlanta Olympics.
Now she's swimming under Dave Salo, the former University of Southern California head coach who has produced multiple Olympians and her swimmers focus on speed with every workout.
Thomas trains with Salo's group of professional swimmers and does 4,000 to 5,000 yards / meters a day five or six times a week. They include exercise, sculling and kicking exercises, but also a set meant to be swam at the pace of the race, regardless of the race for which its swimmers are training.
"It is very difficult to adhere at the beginning when you are used to training [by doing a lot of yardage], says Thomas. "But I think it really works. It's not like we're trying to block as many yards as possible in an hour and 45 minutes. I had two shoulder operations, one on each side. I'm not into tons of footage and all that. We take the time to do it right and do it right. I love it, especially as an older athlete.
Thomas' sprint heats can be 1,000 yards / meters or less. One of his favorites is five times through a 25 to run pace, 50 recovery, 50 to run pace, 50 recovery, 75 to run pace and 50 recovery over an interval that offers a lot of rest. She will do different things each round, including swimming from a dive or with fins and paddles or with just fins or no equipment.
Thomas' training plan helped her swim a time of 1: 01.82 to win the women's 100 freestyle 50-54. The 52-year-old's first 50 was 29.58, which she attributed to her high-speed training.
"That's why when I get up behind the blocks it's not that scary," she says. "I did this running pace stuff every day in training. I get up and we are ready to go. I think it works just like an older athlete. It's not for everyone, but I think it works.
Train like you run
When he finished his swimming career at the University of Arizona in 2007, Adam Ritter left the sport. He tried other sports activities but said he was not very good at it so he decided in 2012 to return to the sport he grew up and loved.
"There's something about swimming that's kind of meditative," says Ritter, who uses meet-and-greets as an opportunity to hang out with his parents, James and Susan, who also swim.
The Columbus Sharks Masters member won the men's 100 freestyle 35-39 with a time of 51.45, his second national championship of the meet and a USMS record pending verification. (He also won the 50 freestyle with a 23.72.)
Ritter, 36, attributes his success to one of his favorite sets of tests: 10 or 12 x 100 in 2:15, alternating a quick and an easy in 2:15. His goal time for his quick 100s is 50 seconds.
"When you train for the 100, you need to have a certain degree of intensity in the practice," he says. "You can't just go up and down and have a good 100. I'm able to simulate how I want to run the 100."
Ritter says he starts early in the easy 100, making the first 25 kicks before swimming the last 75. Recovery swims, he said, are vital for a successful set.
"I like to practice perfect technique when my heart rate is really high," he says. "This simulates the last 25 [of a 100] when your stroke is down significantly. If you can keep your stroke together when your heart is pounding and you're breathing hard, you're writing some really good habits for the end of your run.
Records broken on day 3
Adam Ritter, Columbus Sharks Masters: 100 freestyle men 35-39 (51.45, USMS record)

Laura Val, Tamalpais Aquatic Masters: 100 freestyle women 70-74 (1: 06.90, FINA Masters world record and USMS record)

Diann Uustal, Sarasota Sharks: 100 freestyle women 75-79 (1: 17.38, FINA Masters world record and USMS record)

Mike Freshley, Sarasota Sharks: men 80-84 200 breaststroke (3: 34.04, USMS record)

Charlotte Davis, Tamalpais Aquatic Masters: 70-74,200 breaststroke women (USMS record)

Laura Val, Tamalpais Aquatic Masters: women 70-74 50m backstroke (FINA Masters world record and USMS record)

Diann Uustal, Sarasota Sharks: Women 75-79 50m Backstroke (FINA Masters World Record and USMS Record)

Lawrence Day, Michigan Masters: men 70-74,200 butterfly (FINA Masters world record and USMS record)

Tamalpais Aquatic Masters: mixed relay 280-319,200 freestyle (2: 03.33, FINA Masters world record and USMS record)
Note: All records are subject to change pending verification.