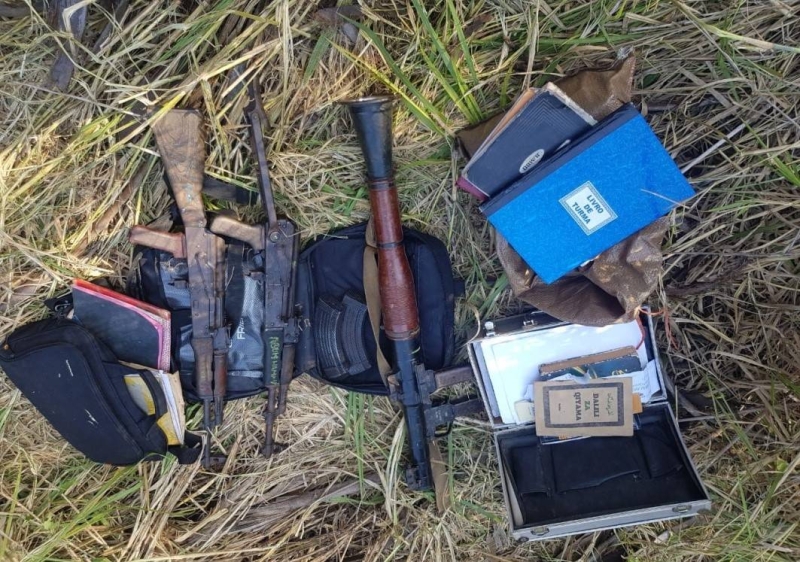 SADC forces capture terrorist training base in Moz :: Mmegi online
[ad_1]
SADC soldiers captured a training camp used by insurgents in Cabo Delgado, Mozambique, rescuing three elderly women and seizing weapons as well as a large cache of military training books, communication devices and videos.
SADC Mission in Mozambique (SAMIM) spokesperson Major Patrick Mfaladi of the Botswana Defense Forces said the offensive was launched on September 14 in an area south of the Messalo River in the province of Cabo Delgado.
"The base would be known as 'Base Sheik Ibrahim' and was used as a training camp by the insurgency group," Mfaladi said in an emailed statement. "In addition, light and heavy weapons were also seized left behind by the insurgents. "SAMIM forces also discovered a wealth of military training book material and other aids, including communication devices and video content. "This capture and discovery will provide more information on the operations of the insurgency group and provide SADC countries with information on the threat level of terrorism and extremism in the region."
Mfaladi said SADC forces continued to support the government of Mozambique in creating the conditions necessary for a return to normal life in Cabo Delgado, through the pursuit of insurgents.
SADC forces, led by South Africa and delegated by Botswana, deployed to Cabo Delgado in July to fight a terrorist attack in the oil-rich province that has claimed more than 3,000 lives since 2017, with reports of beheadings, evisceration of pregnant women and other brutalities.
Botswana has provided 300 troops to SADC forces, with Commander-in-Chief President Mokgweetsi Masisi urging troops to be prepared for a "deceptive enemy" who may employ "underhanded tactics".
[ad_2]