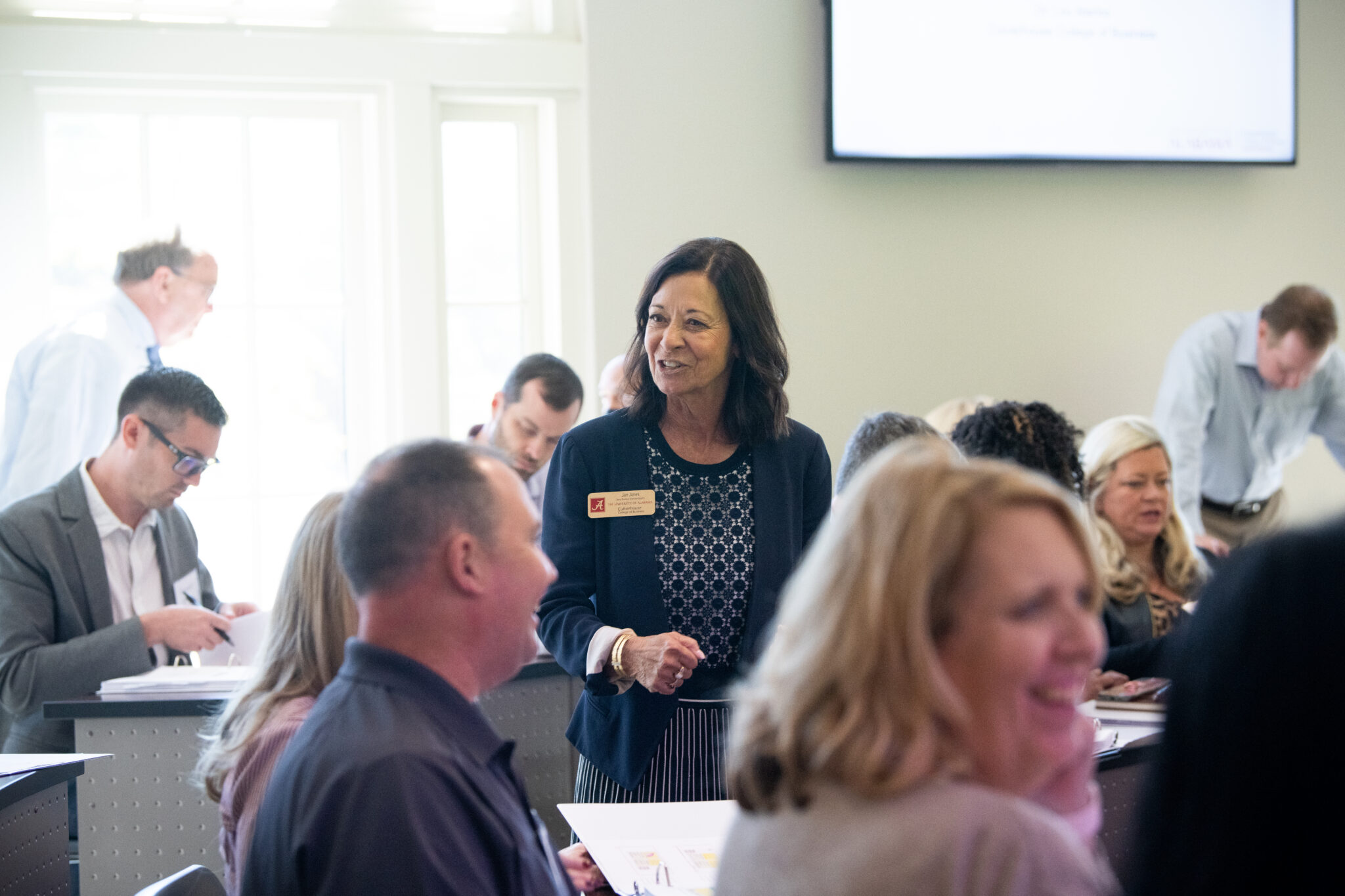 These New Custom Employee Training Programs Take Your Business to the Next Level
Sponsored
Business owners, are you ready to take your business to the next level, but not sure how? The University of Alabama Executive Education Program can create a customized employee training program tailored to your needs. Keep reading to learn more, including how sign up for updates on upcoming courses.
An employee training program tailored to your business
It's no secret that UA is home to the best of the best – a claim easily proven by 32 wins in conference football championships. This university also has a list of top faculty at Culverhouse College of Business who are well equipped to help your employees grow professionally. Culverhouse's Executive Education Program now offers customized programs – virtual, on-site or hybrid – on a range of topics to help your business thrive in these tough economic times.
Sign up today for a personalized training program for your business.
What topics do personalized employee training programs cover?
From academics to manufacturing, any type of business can participate in a program. The goal of these customized programs is to help your business grow in a particular area it needs help with by tailoring the program, including topics on:
Authentic Leadership
Finance for non-financial managers
Leadership growth paths
Program management
Employee training programs have too many benefits to count
You may be wondering, "Why should I invest in ongoing training for my employees? Well, you might have a great team, but we can all learn something new. Giving your team the opportunity to learn new skills can be a great incentive for employees to grow and stay with the company, saving you money and helping you retain A+ talent. .
"Providing employees with professional and personal development creates a great supportive culture for the workplace. This focus on employee development reduces high turnover and hiring costs and promotes retention.

Jan Jones, Senior Director of Executive Education, UA Culverhouse College of Business
Convinced that a personalized program would be a great opportunity for your business? Contact Jan Jones to find out how UA's Executive Education Program can help you.
Explore UA Executive Education Certificate Programs
If you work for someone else and want to grow your career, you're in luck, there are plenty of other ways to do it. UA's Executive Education Program offers many certificate programs to teach you resume-worthy skills and introduce you to new career opportunities. These certificate programs include:
Improve your skills with UA's Executive Education program – sign up now to receive updates.
Visit the University of Alabama Executive Education Program website to enroll your company in a customized program.
Sponsored by: