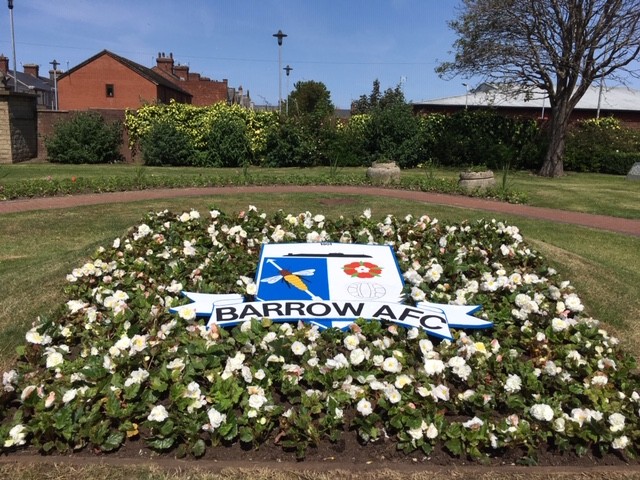 Training ground 'feels like home' for Barrow boss Pete Wild
New Barrow boss Pete Wild has touted the qualities of the club's new training base in De La Salle.
Wild oversaw the players' return to training and said he was very happy with the new environment.
He wrote in his latest fan blog: "I have to say the staff have done a fantastic job preparing the training ground and it already feels like home. It's a place that I believe will be the cornerstone of our success this season.
"The guys have returned in excellent shape and are really starting to familiarize themselves with the surroundings of our new training ground."
Wild has been busy recruiting new faces to the team and says: "It's been great to see the integration of the new players with the existing team.
"Everyone gets along very well and I firmly believe that the sooner the team comes together, the better the dressing room will be. I'm very impressed with what I've seen from the new guys and the existing group.
"We are all delighted with the Holker Old Boys friendly on Saturday. This is our first chance to make an impression on Barrow fans and show off some of the hard work we've put in this week.
Three newcomers joined the group this week and Wild gave fans his info on the trio.
"Richie Bennett brings power, pace and a lot of energy to the front line. He's been looking great in training the past few days and I'm really excited about what he brings to the team.
"He's a player I know well and I know he will be a good influence on and off the pitch.
"Sam McClelland is a very exciting loan signing. He comes highly recommended by senior staff in Northern Ireland who I know very well. His attitude towards wanting to play men's football was a big reason for bringing him to the club, because we want players who have the desire to succeed and succeed.
"George Ray has an excellent reputation at this level and comes with much needed experience to add to our back line.
"His dominance in both boxes is one of his most attractive features and he is another player who has the experience of winning at this level of football."
Wild will be in Barrow on Friday evening for the fan Q&A session and has already invited fans who cannot come to see him at Saturday's game and ask their question.