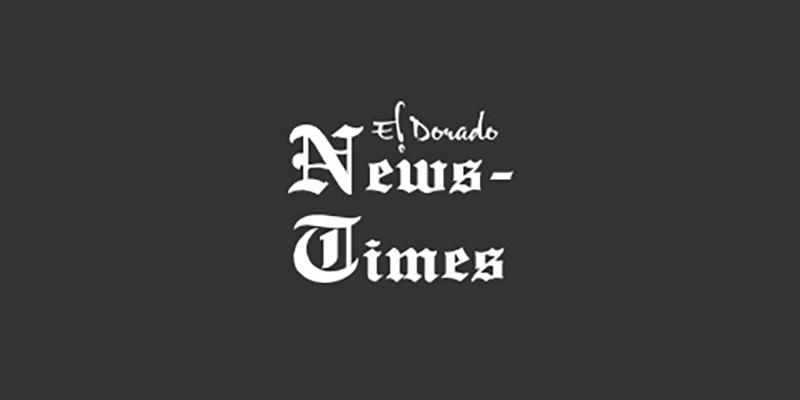 Training session for AR Nat. Guard Youth volunteers set for June 28
A volunteer training for the Arkansas National Guard Child and Youth Program is scheduled for this month to add to the program's bank of qualified volunteers in southern Arkansas.
The Arkansas National Guard, made up of approximately 8,600 soldiers and airmen, is part of the United States military that answers to both the governor and the president. The Children and Youth Program is one of the Branch's many outreach efforts.
"Our program offers programs for military children, for school-aged youth from kindergarten through 12th grade," explained James Garrett, coordinator of the children's and teens' program.
To volunteer with the program, one must attend a four-hour training session, and two are offered on June 28 for residents of southern Arkansas.
"We run day camps, retreats — a variety of educational programs for military kids," Garrett said. "We go to different sites and recruit volunteers in different fields, so I can contact the volunteers we have trained."
This month's training sessions are open to everyone, including those who have not served in the US armed forces, Garrett said.
"A lot of our events (youth programs) are on exercise weekends when we're doing military training, so we often need volunteers who are non-military civilians," he said. .
Volunteers are encouraged to attend youth program events to facilitate educational and recreational activities for the children who attend. Garrett said kids whose parents are in the military often have had a different experience growing up than those whose parents aren't, which training helps volunteers learn.
"One of the biggest differences I notice about military kids – sometimes they have to travel, or their parents are away for long periods of time, whether it's in the state, helping out with a hurricane, or deploying to overseas, or, a lot of them have a long annual training," Garrett said. "Having the parents away during this time is stressful, so the kids have to do things they're not used to doing. They can grow a little faster, become a little more mature."
Garrett said this month's volunteer training sessions will require at least five people to sign up or they will be rescheduled. He said he hoped weekend or day camps could be planned in the area during the later part of this year once more volunteers were trained in the area.
"We want to have a STEAM (Science, Technology, Engineering, Arts, Math) day camp and do resilience training – a variety of educational activities," he said.
Nine people at El Dorado have been trained to volunteer through the youth program, and Garrett said the Arkansas National Guard hopes to recruit more. There is no limit to the number of people who can attend training sessions this month.
Volunteers can also work with children outside of the region in which they live, Garrett said. Youth program coordinators will send information about upcoming youth program events to volunteers, who can sign up to help at camps and retreats statewide.
"They are more than welcome," he said.
Two training sessions are scheduled for June 28 at the armory at 418 N. Calion Rd., one from 12 p.m. to 4 p.m. and a second from 5 p.m. to 9 p.m. To register, visit arngcyp_eldoradovtjun2022.eventbrite.com.