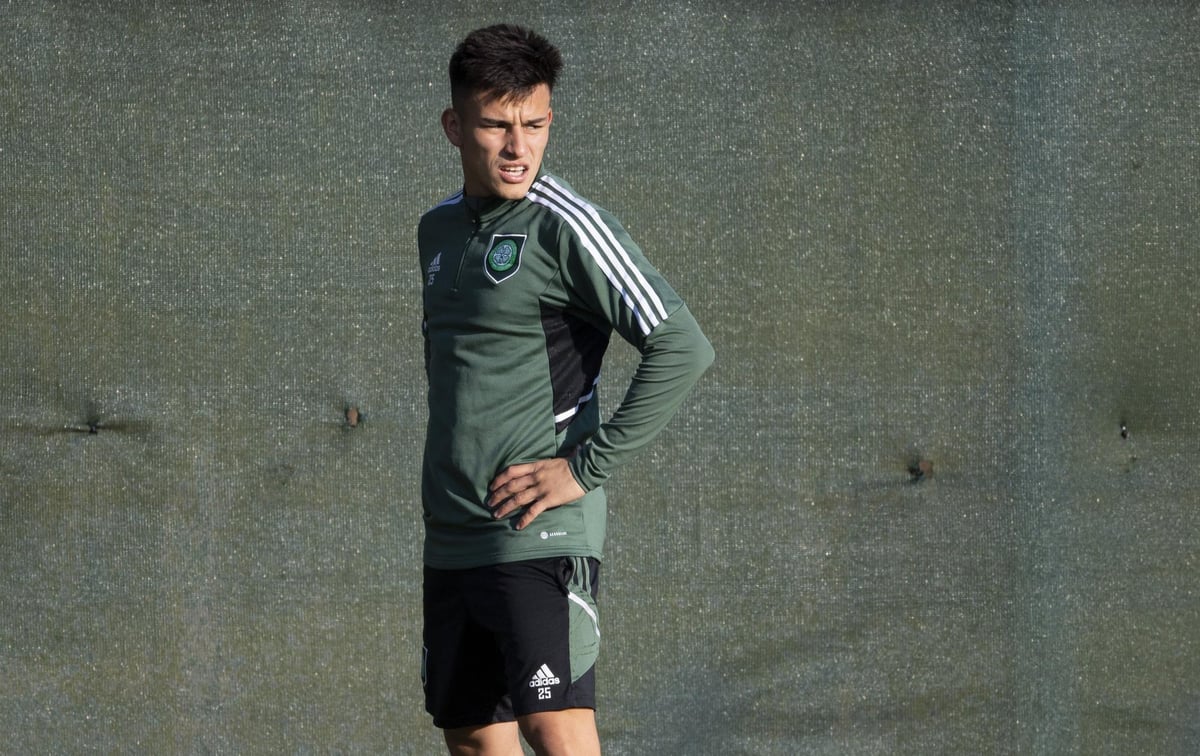 Why Celtic are 'really excited' about Alexandro Bernabei – careful game of patience, work on the pitch, measurement
Alexandro Bernabei has picked up two assists in his last two games against Celtic.
Scottish teams don't often raid the Primera División, or any other South American league, for rising stars. Bernabei was an enticing proposition for the Celtic back-up, a stocky, quick right-back with a reputation for attacking at will. Some wanted him to replace the less connected Greg Taylor, forgetting that he's just about the toughest citizen you could have on your team.
Unsurprisingly, Celtic manager Ange Postecoglou has been playing cool with Bernabei. A new city, a new language and a new culture. The Argentina Under-19 international therefore had to wait until the last day of this month for his first full green and white outing, in the Premier Sports Cup, at Ross County. He has started just two league games since but provided an assist in each of them and played very well in Saturday's 6-1 win over Hibs.
"I'm happy for Alexandro," Postecoglou said of the player's progress. "Again, he's someone we're really excited about. I think because of what happened last year [new summer signings coming into the team right away], people were probably expecting us to launch new recruits straight from the plane. But this season, it was never planned. I wanted to make sure we fit them together properly, especially Alexandro.
"He's 21, it's the first time he's left Argentina and I didn't want to throw him in and overwhelm him immediately. We see a bright future for him and we wanted to integrate him gently. Alexandro has been really good at training, he is keen to learn and he has a real thirst for improvement. We were able to be measured but I never doubted that he could have an impact – and you will see it now. We have also had the luxury of not having to throw him away, as Greg Taylor had a stellar season and we were able to bring Alexandro in gradually.
Postecoglou must decide whether to keep Bernabei in their starting XI for Wednesday's Premier Sports Cup quarter-final against Motherwell at Fir Park or bring back Taylor, who still holds Celtic's first-choice left-back role. The Aussie is happy with his development since joining Glasgow and may decide to keep Taylor fresh for Saturday's league game at Hearts.
"We still have 28 league games plus cups to go so Alexandro will play their part," Postecoglou continued. "He got a few assists in his last two games and that was part of the attraction with Alexandro. He's exciting going forward and in the modern game, if you can get defensive players with good offensive returns, those are great assets.
"We certainly saw that when we scouted Alexandro and we knew he could be good for us in the future. But he's also improving the defensive side of his game. We've been working closely with him and he's taking it's all on board. We see how good Alexandro has been in training and we're probably the least surprised at the way he played against the Hibs. But he's just a young guy and there's more soon.