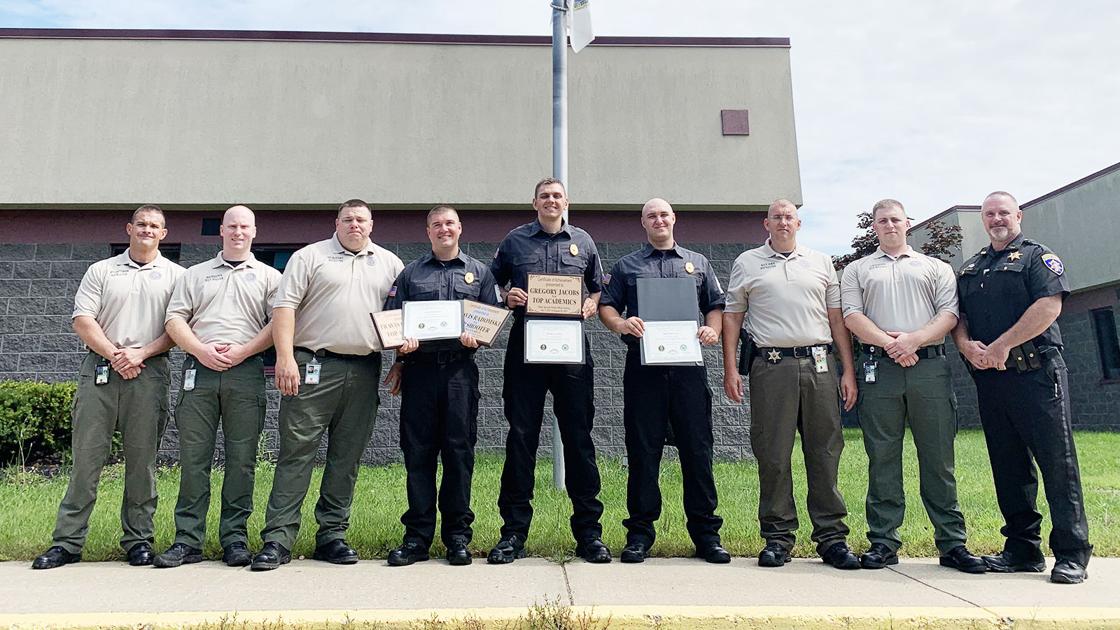 WVDP Partners With Sheriff's Office For Safety Training | Cattaraugus County
WEST VALLEY – The West Valley Demonstration Project (WVDP) recently hosted a graduation ceremony for three security police officers who completed a seven-week security training course as part of an initial partnership with the local sheriff's office.
The officers, Travis Radomski, Gregory Jacobs, and Tage Soderlund, would normally take the course at the DOE National Training Center (NTC) in Albuquerque, NM. to a large number of new recruits from across the DOE complex requiring training.
As a result, WVDP's management team – which consists of representatives from EM, its cleaning contractor CH2M HILL BWXT West Valley (CHBWV) and security contractor Paragon Energy – has developed a plan for agents are trained by instructors from Paragon and Cattaraugus County. Sheriff's office using the sheriff's office facilities. The training plan has been approved by the CNT.
"We understand the importance and benefit of having trained emergency responders working in West Valley," said Bryan Bower, director of EM WVDP. "As trained and skilled officers, they now have increased responsibilities to protect the health and safety of our workers and the public. We appreciate their continued commitment and dedication to integrity, vigilance and helpfulness. "
The three officers who took the course had previously worked as unarmed security guards at WVDP. The course included firearms qualifications, defensive tactics, use of force, combat first aid and casualty care, improvised explosive device and bomb training, vehicle stopping, doctrine DOE tactics, physical fitness and other compulsory study courses.
"Partnering with the WVDP for their security police officer training was an easy decision," Sheriff Timothy Whitcomb said. "We have already partnered with them and welcome future opportunities to work together to protect the site, workers and the public. "
The Sheriff's Office Training Coordinator, Bomb Squad Technician, and Special Response Team helped conduct the training.
"We recognize and celebrate this continued partnership and its successes," said Anthony Lechanski, Interim Security Manager at WVDP. "Over the past two weeks, our leaders have trained, developed and mentored these employees and have shown that this team has what it takes at all levels. It is through the dedicated efforts of this small group of people that I humbly say "Thank you" and look forward to seeing what will be accomplished in the future. "
Dave Schuman, CHBWV's Safeguards and Security Officer, said it was important for the WVDP leadership team to recognize graduates for completing the training and to show their families gratitude for their efforts.
"This training has pushed these recruits both mentally and physically, and we commend them for their commitment and persistence," said Schuman.